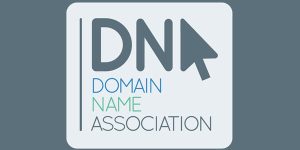 The Domain Name Association (DNA) created an infographic giving "10 Ways To Use Domain Names To Enhance Your Brand".

"What's in a name? As a marketer you know that names are your opportunity to make a memorable first impression. Names are an integral part of your brand and are often the first point of contact for consumers.
Domain Names are your first impression online. They can serve a myriad of purposes that go beyond being your online address. Using memorable domain names, you can enhance your brand presence online.
From calls to action to domain "hacks", innovative domain names can serve your brand. Learn the 10 ways that your domain can enhance your brand."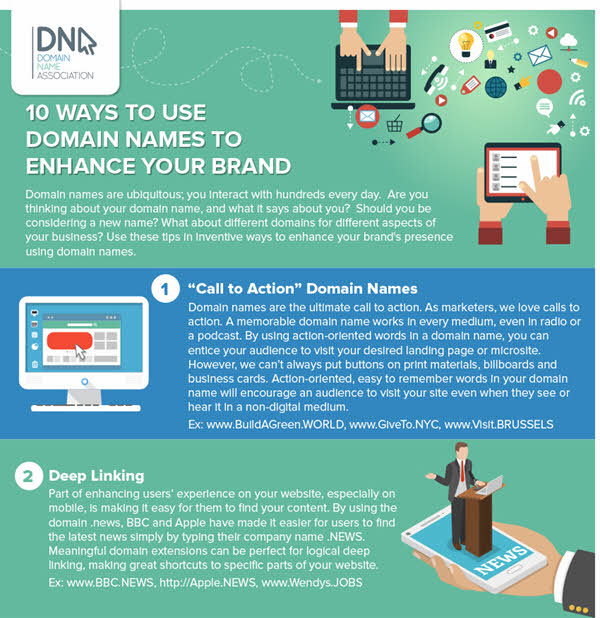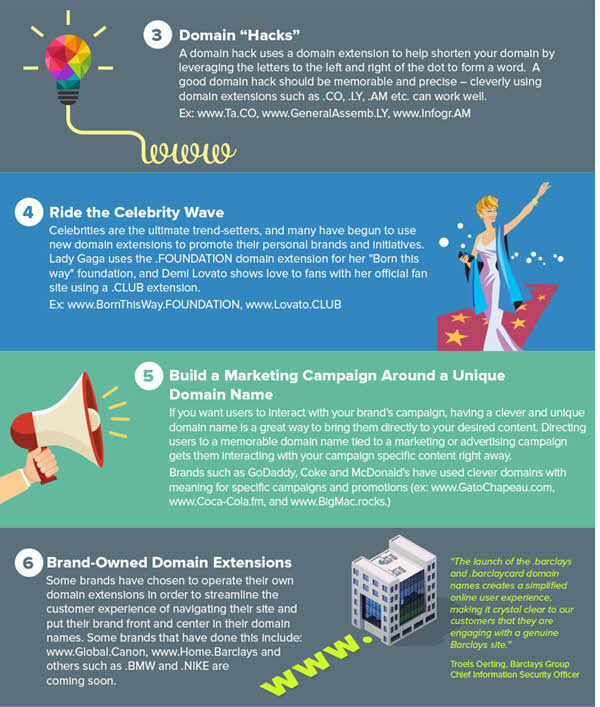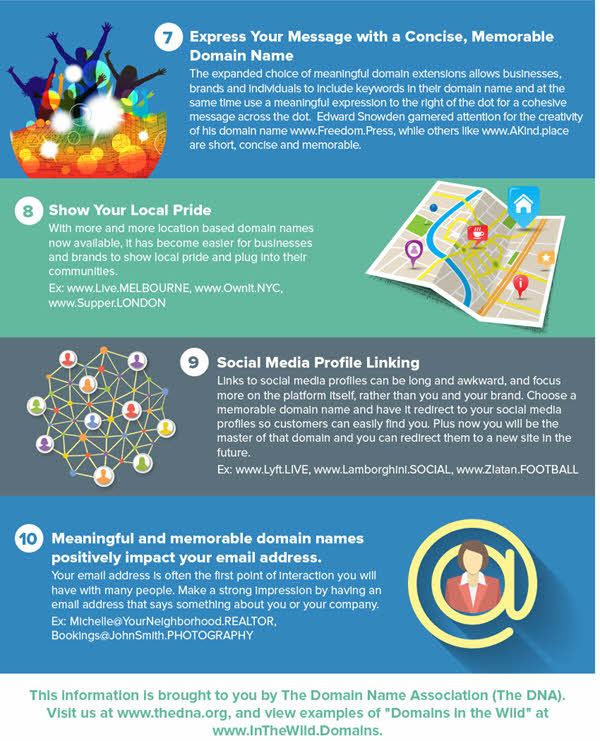 Click here to download the pdf.
"After seeing the ways domains can be leveraged, you can find inspiration at www.inthewild.domains and start brainstorming ways domains can impact your marketing strategy."