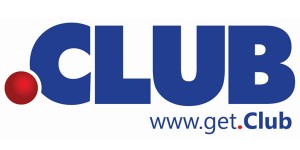 June .CLUB premium name sales were led by an auction of 20 names by Chinese Registrar West.CN.
In all, 159 .CLUB premium names were sold in June for a total of $109,269.75. Proceeds of the auction totaled $47,590.94. In addition to the auction 139 premium names were sold by 17 different registrars. The top sale outside of the auction was for shoe.club, sold by Uniregistrar for $7,708.85. Other highlights include the purchase of Prime.club, Alexa.club and Fire.club by Amazon through their corporate registrar.
On June 16th an additional 12,000 registry reserved premium names were released into the registrar channel and the majority of sales for the month occurred after the new names were released.
At the end of June the total cumulative premium name sales for .CLUB was $3,993,570.08.
The registrar channel continues to be an active source of premium name sales for .CLUB. 17 different registrars from all over the globe contributed to June sales.
Domain investors can track availability of both standard priced and premium priced .CLUB letter and numeric names, at the Domain Availability Dashboard at http://www.nic.club/availability. The dashboard data is updated every 15 minutes, and all lists of names are available to be downloaded as a spreadsheet. In addition to the letter and numeric names, the dashboard offers a 5-day list of Deleting Names for download. The Deleting Names list is updated once daily. In addition, we have added the lists of ALL and NEW tiered premium names, broken down by 3 & 4 Character names, Chinese names, and all other names.
JUNE 2016 – SALES OVERVIEW
During the month of June 159 premium .Club domains were sold by 17 different sources. The Chengdu West Auction of 20 names generated sales of $47,590.94. The top three sales in the auction were f.club for $15,454.55, followed by 97.club for $5,757.58 and mm.club for $4,015.15.
In addition to the auction, during the month of June premium names were sold by EJEE (55 names), GoDaddy (39 names), Chengdu West (22 names in addition to the auction), Uniregistrar (5 names), Com Laude and NameCheap (3 names each), eNOM (2 names) and 101 Domain, Gandi, Hosting Ukraine, Key Systems, NameSilo, OVH, Porkbun, RU Center, Soluciones Corporativas IP, and United Domains all sold 1 name each.
In the past, notable brands have purchased .CLUB premium names, including the Lending Club purchase of Lending.club. This month Amazon.com bought the .CLUB name for three of their brands, with the sale of Prime.club, Alexa.club and Fire.club by corporate registrar Com Laude.
Total premium name sales for the month were $109,269.75.
In June, including the West.cn auction, Chinese Registrars accounted for approximately 62% of all premium name sales. GoDaddy accounted for approximately 13% of the month's total and Uniregistrar accounted for approximately 11%.
Below are the names sold in June at prices of $1,000 or more (excluding the Auction and Amazon sales).
| | | |
| --- | --- | --- |
| Name | Registrar | Retail Price (USD) |
| shoe.club | Uniregistrar Corp | 7708,85 |
| boss.club | EJEE | 5000,00 |
| virtual.club | Uniregistrar Corp | 3858,86 |
| entrepreneurs.club | GoDaddy.com, LLC | 2999,99 |
| brain.club | GoDaddy.com, LLC | 2999,99 |
| friendship.club | Key-Systems, LLC | 2000,00 |
| westpalmbeach.club | GoDaddy.com, LLC | 1999,99 |
| housewives.club | GoDaddy.com, LLC | 1999,99 |
| kiwi.club | united-domains AG | 1990,00 |
| brands.club | eNom, Inc. | 1691,00 |