.Club reported its July premium domain name sales and it announced that at the end of July the total cumulative sales for .CLUB was $4,056,159.55. Sold.Domains now lists 426 sold .club domain names.
The top sale by a registrar was diamonds.club, sold by GoDaddy for $8,247.98 (discounted from $9,999.99). The top sale of the month was the registry 's sale of hotels.club, however the specific terms of that sale remain confidential.
While no auctions were held in July, an auction of 28 two letter names, plus a i.club and 777.club will be held on the Sedo.com platform September 9-16.
A number of registrars took part in a month long tiered premium name sale, driving a total of 72 names sold for the typically slow summer month. With no auctions held in July, the 72 names generated a respectable $62,589.47 in sales. In July, premium names were sold by 20 different registrars from 9 countries and also one sale was made directly by the registry.
To make it easier for domain investors to track the remaining availability of both standard priced and premium priced .CLUB letter and numeric names, .Club has launched a Domain Availability Dashboard at http://www.nic.club/availability. The dashboard data is updated every 15 minutes, and all lists of names are available to be downloaded as a spreadsheet. In addition to the letter and numeric names, the dashboard offers a 5-day list of Deleting Names for download. The Deleting Names list is updated once daily. In addition, .club has added the lists of ALL and NEW tiered premium names, broken down by 3 & 4 Character names, Chinese names, and all other names.
JULY 2016 – SALES OVERVIEW
During the month of July 72 premium .Club domains were sold by 21 different sources. Top sales of the month included Hotels.club (privacy), diamonds.club ($8,247.98), trip.club ($4,122.98) and care.club ($4,122.98). While the terms and buyer are under privacy, Hotels.club is already live with a "coming soon" landing page. The sale was probably at about $12k to $15k.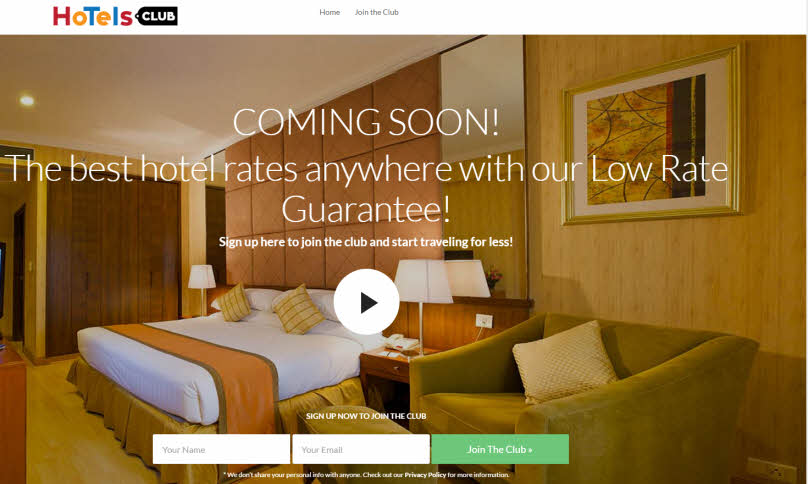 In July premium names were dominated by GoDaddy, who sold 36 names for a total of $35,984.69. Other registrars with July sales included Name.com (4 names), RU Center (3 names), OVH (3 names) and NameCheap (3 names). Uniregistrar, PDR, OnlineNic, Netim, Namesilo, eNom and Dynadot each sold 2 names, and United Domains, Regtime, Mark Monitor, Gandi, DNC Holdings, Dattatec, Chengdu West, 101 Domain and the Registry each sold 1 name.
In July, GoDaddy, one of the registrars participating in the premium name sale, dominated with 36 of the 72 sales and accounting for approximately 57% of all premium name sales dollars for the month.
Total premium name sales for the month were $62,589.47. Below are the names sold in July at prices over $2,000:
| | | |
| --- | --- | --- |
| DOMAIN NAME | SALE SOURCE | PRICE |
| lust.club | GoDaddy.com,LLC | $2,472.98 |
| edward.club | GoDaddy.com,LLC | $2,472.98 |
| style.club | GoDaddy.com,LLC | $2,472.98 |
| tom.club | GoDaddy.com,LLC | $2,472.98 |
| roman.club | GoDaddy.com,LLC | $2,472.98 |
| swift.club | Dynadot,LLC | $2,529.66 |
| giants.club | Name.com,Inc. | $2,635.06 |
| hub.club | PDRLtd. | $2,635.06 |
| care.club | GoDaddy.com,LLC | $4,122.98 |
| trip.club | GoDaddy.com,LLC | $4,122.98 |
| diamonds.club | GoDaddy.com,LLC | $8,247.98 |
| hotels.club | Registry Direct Sale | N/A |