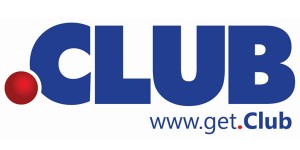 .Club had the first ever dedicated auction for a Western domain extension on Alibaba's Ali Auction platform (TaoBao) in China.
Fifteen other registrars and some direct registry sales contributed to the total .club premium domain sales of $130,602.96 for the month of April.
The top sale was for S.club selling in the auction for $37,984. Other top sales in the auction included TT.club which sold for $7,788, 18.club which sold for $6,355 and BJ.club which sold for $6,150. There were at total of 18 names in the auction, with total sales of $77,202.
This brings the total cumulative premium name sales for .CLUB to $3,841,271.03.
During the month of April 2016 there were 420 premium .CLUB names sold. 401 names were tiered premium names sold through the registrar channel. 18 names were sold as part of the Alibaba auction and 1 sale was made directly by the registry. Chinese registrar EJEE sold 361 names, followed by GoDaddy with 16 names sold. 15 different registrars from all over the globe contributed to April sales.
The highest sale by a registrar (outside of the auction) in April was SEO.club sold by GoDaddy for $4,999.99.
As announced last month, to make it easier for domain investors to track the remaining availability of both standard priced and premium priced .CLUB letter and numeric names, .club has launched a new Domain Availability Dashboard at www.nic.club/availability. The dashboard data is updated every 15 minutes, and all lists of names are available to be downloaded as a spreadsheet. In addition to the letter and numeric names, the dashboard offers a 5-day list of Deleting Names for download. The Deleting Names list is updated once daily.
During the month of April, outside of the auction, Chinese Registrar EJEE led with 361 names sold for a total of $36,096.39. GoDaddy was next with 16 sales totaling $8,669.84. NameSilo had 4 sales. NameCheap, PDR, RU Center and Uniregistrar each had 3 sales. Chengdu West had 2 sales and DNC Holdings, eNOM, Gransy, Hosting Ukraine, Name.com, Wild West Domains and the registry each had 1 sale.
In April, Chinese Registrars, not including the auction, accounted for approximately 29% of all premium name sales. GoDaddy accounted for 7% and the Alibaba Auction 59%
of the month's total.
Below are the names sold in April at prices of $900 or more, accounting for $87,359.33 or 67% of total April sales.
| | | |
| --- | --- | --- |
| S.CLUB | $37,984.00 | Ali Auction |
| TT.CLUB | $7,788.00 | Ali Auction |
| 18.CLUB | $6,355.00 | Ali Auction |
| BJ.CLUB | $6,150.00 | Ali Auction |
| QB.CLUB | $5,899.00 | Ali Auction |
| SEO.CLUB | $4,999.99 | GoDaddy.com, Inc. |
| GO.CLUB | $4,815.00 | Ali Auction |
| MA.CLUB | $3,159.00 | Ali Auction |
| INTER.CLUB | $1,999.99 | GoDaddy.com, Inc. |
| EDEN.CLUB | $1,691.00 | eNom, Inc. |
| HIFI.CLUB | $1,638.88 | Chengdu West |
| MAD.CLUB | $1,500.00 | Direct Sale |
| FEI.CLUB | $1,239.00 | Ali Auction |
| HO.CLUB | $1,220.00 | Ali Auction |
| BEEP.CLUB | $920.47 | NameCheap, Inc. |