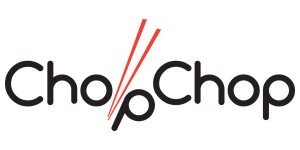 ChopChop Domains published a video interview with Daniel Zhang that has been running the Xinnet.com domain business unit for the last 10 years.
Xinnet.com is a Chinese registrar in business for 23 years and is among the top 20 in the world. They have been an ICANN accredited registrar since 1999.
Xinnet claims over 16,000 channel partners and more than 1 million enterprise/SMB customers, who according to remarks from Daniel, are increasing their appetite for aftermarket domain names and IDNs to address online communication needs.
This latest video from ChopChop.domains features Pinky Brand, VP of TLD Registry Ltd., asking the questions. Jin Wang (TLD Registry's China GM) provides interpretation.
This is the video interview with Daniel Zhang:

On ChopChop.domains users can find and buy Chinese domain names easily, even if they don't speak Chinese. In particular, the Premium Name search filter allows users to search English translation keywords among 42 categories, or by domain keyword in Simplified Chinese or pinyin, by popularity, and by price range.