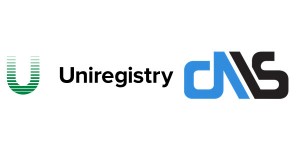 Frank Schilling and his company NAME ADMINISTRATION INC. (BVI) have once again moved their domain names to new nameservers that reside on a New gTLD: .link.
Since the end of March 2016 all of Frank's domain names (more than 250k) are using these 2 nameservers:
ns1.uniregistrymarket.link
ns2.uniregistrymarket.link
The Evolution Of A Nameserver
At the beginning of time, somewhere circa 2000, Frank Schilling started using the famous, to those watching the drops at that time, 15X.NET nameservers.
Some time in late October of 2008 the nameservers to all the domains belonging to Frank Schilling changed to new nameservers:
ns1.hostingnet.com
ns2.hostingnet.com
Now after 8 more years all of Frank's domain names moved to a new set of nameservers using the New gTLD domain name uniregistrymarket.link.
The domain 15x.net redirects to NAMedia. The domain hostingnet.com offers hosting solutions.
The domain uniregistrymarket.link redirects to Uniregistry.com.
It seems that this evolution is making the nameservers longer every 8 years. The domain name went from 6 characters to 13 characters and now to 21 characters. And the nameservers went from a .net to a .com and now to a .link.
Of course all the people using DomainNameSales.com to park or sell their domains are still using a couple of nameservers that Frank never used:
buy.internettraffic.com
sell.internettraffic.com
What It All Means
This of course signals the changes coming in Uniregistry. The new Uniregistry Market will soon replace DomainNameSales.com that once replaced InternetTraffic.com.
I believe that soon all the domains using the internettraffic.com nameservers will start migrating to the new uniregistrymarket.link nameservers to complete the integration. Of course the internettraffic.com naneservers will live for years to come until everybody switches.
Don't start moving your domains! This is only a guess… 🙂 Maybe we get to keep using the internettraffic.com nameservers of Frank has some other surprise for us!
But this is also a statement indicating Frank's dedication to the new domain name extensions. From I know Frank is committed to whatever he does so expect .link and his other New gTLDs to be around for a long time!