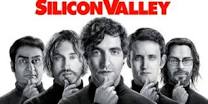 I decided last night to watch the Silicon Valley TV show from the first episode. I had only watched 2-3 episodes of the show here and there, mostly on flights.
I started watching episode 1 from the first season and I realized that I was thinking of domain names while I was watching the show. Domains made up from the words that came out of the actors mouths.
Not only that but I also realized that by minute 3 of the first episode, and before the opening titles, I already had two 1-word .coms domain names in my possession: functionality.com and extensibility.com.
That clearly revealed my tendency towards the software/technology niche that is not too surprising as my love for that field made me go to London and study Computer Engineering and Computer Science.
I own other domains in the technology niche like programmable.com, cognitives.com, 256bit.com and one of my favorites and probably the best hand registration I ever did: SelfDrivingCars.com.
This is actually in line with a simple advice that I always give to new people in domaining: always start domaining with what you know: your language, region, profession and hobbies.