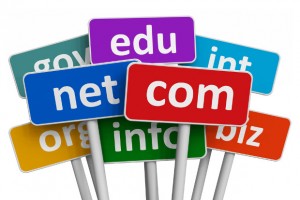 Here are a few of the domain names I bought in the past 3 months.
I am not buying any LLLL domains because I am not following any of the trends. I own a few good and very good LLLL domains for many years now and I am now considering selling them. So I guess I DO follow the selling trends, not the buying ones.
This summer, Donuts released for registration 1.369 million previously reserved domain names in 144 gTLDs because of collisions. The company made these names available in batches each week between June and September. The domains were released using the Early Access Period (EAP) where registrants pay an extra fee to purchase, followed by general availability.
I was following closely these releases and bought what I think were good deals. Others might disagree. Most domain names I bought have a renewal price of $100 or less with 2-3 exceptions. (3d.movie)
But a couple of domains were bought in EAP day 3, meaning these costed more than $1,200 each.
Here are a few of the domain names I bought in August and September:
THE.WORKS (EAP day 3)
NET.WORKS (EAP day 3)
3d.movie ($500 renewal)
WORLD.PROPERTIES
food.city
BODY.WORKS
fitness.works
MUSIC.WORKS
COMPUTER.ENGINEERING
house.lighting
EASY.MARKETING
DANCE.FITNESS
CLEAR.VISION
100.VISION
360.VISION
expert.report
PR.MEDIA
AD.WORKS
TV.WORKS
av.media
pr.media
av.media
ps.media
cs.media
internet.expert
happy.place
project.engineering
automation.engineering
green.engineering
print.graphics
event.catering
price.watch
news.watch
info.watch
As you can see above I bought NET.WORKS. According to Sold.Domains the domain NET.WORK sold for $100,000.
I already sold 2 of the New gTLDs I bought but that is a different story…
If you are looking for the latest New gTLD domain name sales please visit Sold.Domains.
Here are a few of my previous domain name acquisitions spending over $50,000 buying New gTLDs and a few of the domains I bought in the first half of 2015. These are a few of my Domain Name Purchases in July and a few other New gTLD collision purchases.