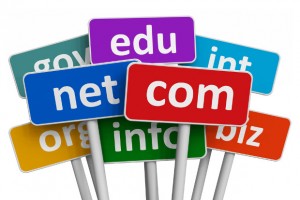 Here are a few of the domain names I bought lately.
Donuts has been releasing thousands of domain names during the summer that were initially reserved because of domain name collisions.
I have been following closely these releases and have been buying some good deals. Mainly domain name that have a renewal price of $100 or less. I am not buying any domain names that are priced higher that that. I have read almost all the New gTLD collision lists in the past 3 months.
Here are a few of the domain names I bought in July:barcelona.tips
web.expert
online.expert
business.expert
online.guru
paris.tips
email.expert
digital.expert
internet.expert
network.expert
info.expert
price.watch
news.watch
info.watch
And of course I bought SoldDomains.com for low 4-figures from a domain investor. He had it for years. It will be a great match for my Sold.Domains domain name. I bought it before I launched the website. SoldDomains.com now redirects to Sold.Domains.
If you are looking for the latest New gTLD domain name sales please visit Sold.Domains.
Have you bought any .expert, .guru, .watch or .tips domain names yourself?
Here are a few of my previous domain name acquisitions spending over $50,000 buying New gTLDs and a few of the domains I bought in the first half of 2015.