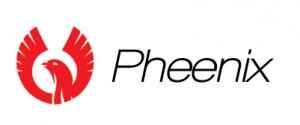 Pheenix announced more changes to its backordering platform.
Pheenix now support Alipay deposits.
This has been in the works for a while and Pheenix is glad they can offer this feature.
Effective September 7, auctions now start at the backorder price.  When the auction is over, you only pay the auction 'high bid' amount.
Before auctions started at 0 and then people would bid.  If the 'high bid' ended at $5 then the total price would be $5 + $18.95 = $23.95.
Moving forward, the auctions will start at $18.95.  Once the auction ends, you only pay for the 'high bid' from the auction.
Pheenix is in a transition period so some auctions which started prior to Sep 7 still have the old architecture, however, after Sep 10 all auctions should follow this guideline.
Public Auctions coming September 19th.
All domains that have multiple backorders on it will now be available for Public Bidding for any backorders being released on or after 2015-09-19.
As a precondition, if someone did not have a backorder on the domain name prior to it going to auction, their minimum bid is at least $59 in order to participate in the auction.