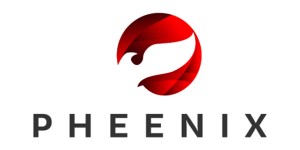 Pheenix announced some new features and changes that have just been completed.
It announced a new partnership with Escrow.com, a new domain seller platform and new pricing for domain name backorders.
Escrow.com and Pheenix.com are now partners.
The deal took a while to complete but Escrow.com and Pheenix.com are now officially partners.
In the coming months, this partnership will be integrated in the new platform for SELLERS.
SELLER Platform
Pheenix announced a new SELLER Platform.  Now with a few simple clicks, you generate your very own auctions and leverage Pheenix.com's auction technology.
What sets Pheenix apart for SELLER's?
You list all the domains you want to sell without the need to ask us.  That's right.  You are in control of what domains you want to sell and can sell them anytime without the need to contact us to approve the domains.
0 Day payouts.  This is pretty much unheard of in the industry.  As soon as we secure payment from the BUYER, payment is sent directly to your account which you can make purchases and withdraw from.
Your own auction page.  All SELLERS have their very own dedicated auction page located at:  www.pheenix.com/[public_name].  You can use this to promote your very own auctions.
Free Escrow
Please message support@pheenix.com if you wish to sell domains on our platform.
Here are some sample auction pages from Pheenix SELLERS:
https://www.pheenix.com/TradeMeDomains
https://www.pheenix.com/naveen
The types of domains that are selling well on Pheenix are:
LLLL.com
LLLL.net
LLL (any extension)
Short Numerics
Keywords
What sets Pheenix apart for BUYERS's?
Get your domains in minutes without the need to work with the SELLER to PUSH/TRANSFER.
Pheenix knows how important your time is: "It's a big hassle to coordinate with the SELLER to PUSH/Transfer domains once you purchase them.  That's why we've eliminated this entire step from the process for you."
The Pheenix system will perform any PUSH/Transfer automatically once the domain is sold without your involvement so that you secure your domains in minutes.
Like a particular SELLER?  Now you can follow your favorite SELLERS and get notified automatically when they list new domains for sale.
You can find our all Member Auctions under  'Auctions > All Auctions > Members'.
New pricing for backorders.
Due to increased costs, beginning November 15, 2016, pricing for Gold backorders will increase to $28.99 and Super Savers to $16.99.  Top and XYZ will increase to $5.99. Pheenix says "this is substantially lower than our competitors pricing which is more than double our price."