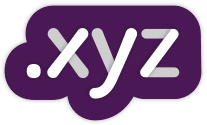 XYZ.com CEO Daniel Negari responds to Google choosing the .xyz domain for Alphabet's new website. He speaks with Bloomberg's Emily Chang on "Bloomberg West."
Yesterday Google announced that it is creating a new holding company, called Alphabet and the new website is using the domain name abc.xyz. How much do you think that the domain name ABC.XYZ was sold for? Daniel didn't reveal a lot on the deal on Bloomberg because of the NDA with Google.
Watch the video here:
Read also what Daniel Negari said on Wired.com here.
Read here the Q&A I had with Daniel Negari last Friday. He talks about .XYZ, the Uniregistry joint venture, the Network Solutions deal from last year and more.