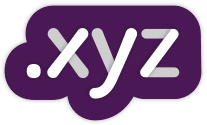 Wired.com published an article called "Thanks to Google's Alphabet, .Xyz Will End .Com Dominance".
Daniel Negari, the founder of .XYZ, was interviewed by WIRED for April's issue.
Yesterday Google announced that it is creating a new holding company, called Alphabet and the new website is using the domain name abc.xyz. How much do you think that the domain name ABC.XYZ was sold for?
Here are a few excerpts from the wired.com article:
"Though the Internet can seem infinite, Internet real estate is not and most of the "good dot coms" are taken, leaving people struggling to create sites with simple, easy-to-find addresses."
"Though new gTLDs are filling an obvious need, many have crossed the line into the plain bizarre — there's .pizza for pizza restaurants, .Kim for people named Kim, .ninja for sites about expertise, and .porn for…well, you get the idea."
"There have been other shortcomings, too: Some search engines still push old-school gTLD results above ones with the newer configurations."
"But the surprise news about Alphabet may dispel concerns about search rankings and shift the thinking about gTLDs, says Negari, who has control of eight gTLDs, including .college, .rent, and .security. "Obviously, Google believes in it if they're rebranding on .xyz," he told me after the news of Alphabet and its new URL broke. "This is the ultimate validation.""
Read here the Q&A I had with Daniel Negari last Friday. He talks about .XYZ, the Uniregistry joint venture, the Network Solutions deal from last year and more.