Sedo announced today it's latest feature: Sedo's Direct Auction.
You can now auction off your domain names at Sedo any time. Just choose the starting time and your desired reserve price – that's it! No application or initial bid needed!
Up to now you could only auction domains during a featured Sedo auction or you could push a domain name to auction after you had received a bid from a potential buyer.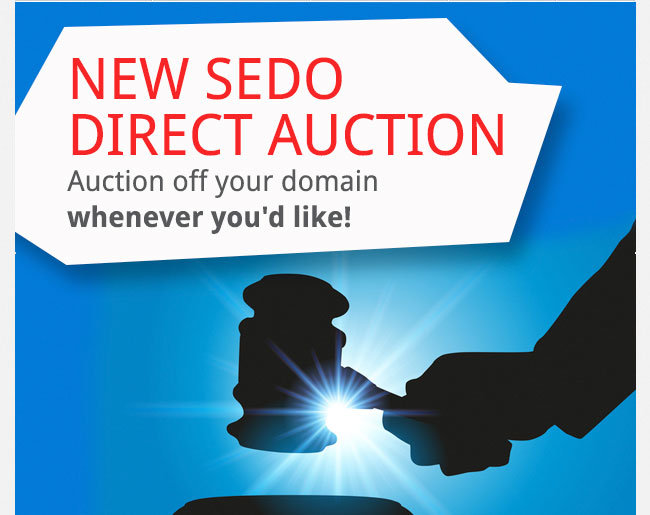 These are the benefits of the new feature:

High flexibility: Start an auction any time you want
Maximum exposure: Featured on Sedo's homepage & search results
Full control: Choose your desired reserve price
With the new Direct Auction, you are in control of when and at what reserve price you sell your domain. Additionally, your domain auction will be featured on the Sedo homepage and in matching search results, attracting new bids.
For more info on our new auction format, visit the Direct Auction page.