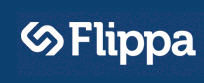 Flippa's latest new feature is the Website Classifieds. Here are the 3 things you need to know about Website Classifieds:
1. Fast and simple: This is a brand new way to buy and sell websites, and the fastest way to get a website listed. The essentials, including revenue and traffic information are put on the marketplace within minutes. Your site will be included in Flippa's search results and receive offers from interested buyers over a longer time than an auction (up to a year).
2. List for FREE: To celebrate the launch of Website Classifieds, there's no listing fee for everyone who lists in the next 7 days.
3. Convert to auction at any time: simply click 'Convert to Auction'.
The big difference between an auction and a classified (except of course that an auction ends on a predefined time and the highest bidder wins) is that all offers you receive on a classified are private.