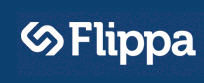 Flippa is running a 2-for-1 domain listings offer until August. From now until August 1st, when you pay for and launch any domain auction, you'll receive a special link to redeem 9 credits — which are good for 1 FREE domain listing!*
Once your paid-auction is live, check your listing confirmation email — you'll find a link to claim and apply your free credits.
If you've been wanting to start selling your domain names on Flippa, or if you've been looking to move more inventory, now's the perfect time to jump back in.
(*one domain listing credit per account, valid until August 01st @ 12.01am PST, 2014; excludes website + app listings)