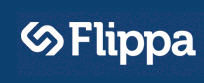 Flippa launched its crowdsourced Domain Appraisal tool in March of 2014.
"As many experts will know, the true price of a domain can only really be determined by how much a Buyer is willing to put down on the day. But we thought it might be interesting and interactive to try out a new appraisal model, where you, the crowd takes your best guess."
Flippa gets about 500 applications per week for appraisal. Each domain receives approximately 8 replies. To date, there have been:
30K Domain Names Appraised
375K Appraisals Filed
and nearly 100,000 credits awarded to over 9K unique appraisers
Changes to Domain Appraisals Incentive Program

To incentivise participation, Flippa offered $9 in Flippa credit for every 15 appraisals placed. Flippa gave out nearly $100,000 in Flippa credit during this promotional period.
But Flippa made a strategic decision to no longer provide free credit for appraisals anymore. This change will take effect 11th November 2015 (AEST), when the last batch of weekly credits has been dispersed.
Removing the incentive to appraise is part of a renewed effort to limit oversaturation of "free" auctions in the marketplace.  Last week, Flippa announced they would no longer be supporting "Unlimited Free Relisting" for domain auctions, instead moving to honor one free relist per auction.
Any questions, queries or comments about this change, please feel free to share here or for more detailed insights into your account, please email support@flippa.com.