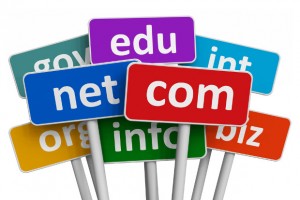 Jonathan Leane, founder and Chief Marketing Officer at Alternative Media, told his story involving SEO and Exact Match Domains (EMDs) on an article published by AUS Registry, the .au registry.
Jonathan manages one of Australia's leading life insurance and health insurance comparison websites under the exact match domain names www.lifeinsurancecomparison.com.au and www.healthinsurancecomparison.com.au.
"Our business used to be purely an SEO (Search Engine Optimisation) business model. Unfortunately this meant we were hit really hard by the Penguin and Panda Google updates in April 2012, which punished business models like ours," Mr Leane stated.
"Literally overnight, our website traffic dropped by 90%. Over the next couple of months we very nearly went belly-up, but ultimately managed to successfully transition to an SEM business model."
"I attribute both our initial SEO and subsequent SEM success primarily to having an exact match com.au domain name."
"For Alternative Media, the Search Engine Marketing strategy combined with exact match domains resulted in Google AdWords and Bing click-through rates nearly twice that of the company's other domain names. Its average cost per click was approximately 30% lower on AdWords and 35% lower on Bing, while they also achieved higher-quality scores on AdWords. Importantly, the average cost per lead was 23% lower on AdWords and 31% lower on Bing."
"The great thing about our exact match domains is that they gave us an initial boost with SEO, and once that ended they facilitated our transition into SEM because of the higher quality scores and lower cost per click rates on Google," Mr Leane said.
"Because they're recognised as premium domain names, exact match domain names attract higher demand. More often than not, these domain names will already have been registered, often by a domain name investor or someone outside of the sector."
"A good domain name is really crucial for your success online. If a domain name is taken, but not developed, I view this as an opportunity rather than a road block," Mr Leane said.
"I'll generally use the services of aftermarket providers www.netfleet.com.au and www.drop.com.au, while also checking AusRegistry's Whois tool to try and contact the registrant."
"Just because a domain name is registered doesn't mean it's not available to be purchased for a relatively insignificant cost to your business."
Alternative Media used this exact method to acquire: www.healthinsurancecomparison.com.au in 2010 for $800, and www.lifeinsurancecomparison.com.au in 2011 for $13,000.
"SEO consultants and analysts Moz who conduct yearly Search Engine Ranking Factors surveys, recently revealed when looking at Domain Level Keyword Usage (looks at how keywords are used in the root or subdomain name and how much impact this might have on search engine rankings); "The ranking ability of exact and partial-match domains (EMD/PMD) has been heavily debated by SEOs recently, and it appears Google is still adjusting their ranking ability. In our data, we found EMD correlations to be relatively high at 0.16 and as high as 0.20 if the EMD is also a dot-com"."
"In support of the strength of domain names, the domain name industry has never been so buoyant. Since October 2013, over 1,000 new TLDs are progressively being rolled out into the market with positive results."