I just found out that a dumbass from Canada is selling the New gTLD domain name Lenovo.Solutions on eBay for $6 million dollars.
If you are not familiar with the Lenovo brand you can visit lenovo.com. I am sure they have a couple of trademarks or 10+ on the term "lenovo" in connection with computers, laptops, servers etc.
The domain Lenovo.Solutions was registered in April at Go Daddy by this guy:
Registrant Name: ********
Registrant Organization: 
Registrant Street: ******   
Registrant City: Richmond
Registrant State/Province: British Columbia
Registrant Postal Code: V6X 0B4
Registrant Country: CA
Registrant Phone: +1.7789962***
Registrant Phone Ext: 
Registrant Fax: 
Registrant Fax Ext: 
Registrant Email: r***@r*******
Here is the eBay description for the domain name:
Branded Domain name for sale: LENOVO(DOT)SOLUTIONS
The selling price is $6,000,000 dollars or best accepted offer.
Make your IT brand with LENOVO(DOT)SOLUTIONS

LENOVO(DOT)SOLUTIONS
Lenovo has 135,000,000 in google search results
Lenovo has Average monthly searches of 34,243,970 Highest in December 2013 alone

Lenovo(DOT)Solutions will make your Business dreams come true,
because Lenovo is one of the TOP IT Brands in the World.

Lenovo(DOT)Solutions match well with IT Brand, Product's name, Company name, New Business, Mobile,Networking, Desktop, Firewall,Server,IT Security, Laptop,Tablet and etc.

Extension/Sub Domain
Create unlimited sub domain on lenovo(dot)solutions

ibm.lenovo.solutions
hp.lenovo.solutions
server.lenovo.solutions
security.lenovo.solutions
mobile.lenovo.solutions
networking.lenovo.solutions
server.lenovo.solutions
firewall.lenovo.solutions and etc

Advertising
The average advertiser pays average $90,000 for a 1+ Ad Position advertisement on Page One of Google.

Max Cost Per Click: CA$109.55
Clicks:18,470.01
Impressions:520,000
Cost: CA$82,652.05

Just imagine how much a business spent on Google and search partners to advertise for the "lenovo" word. Rather then spend millions on advertising, Start your business by buying "Lenovo(DOT)Solutions". By adding your product to google & bing webmaster, and by doing some simple SEO on the website, you should be rewarded with a Page One search result on Google and other Major Search Engine.
R*** is an IT consultant. To make matters way worse he has also created a Lenovo copycat website and has put it up on Lenovo.Solutions.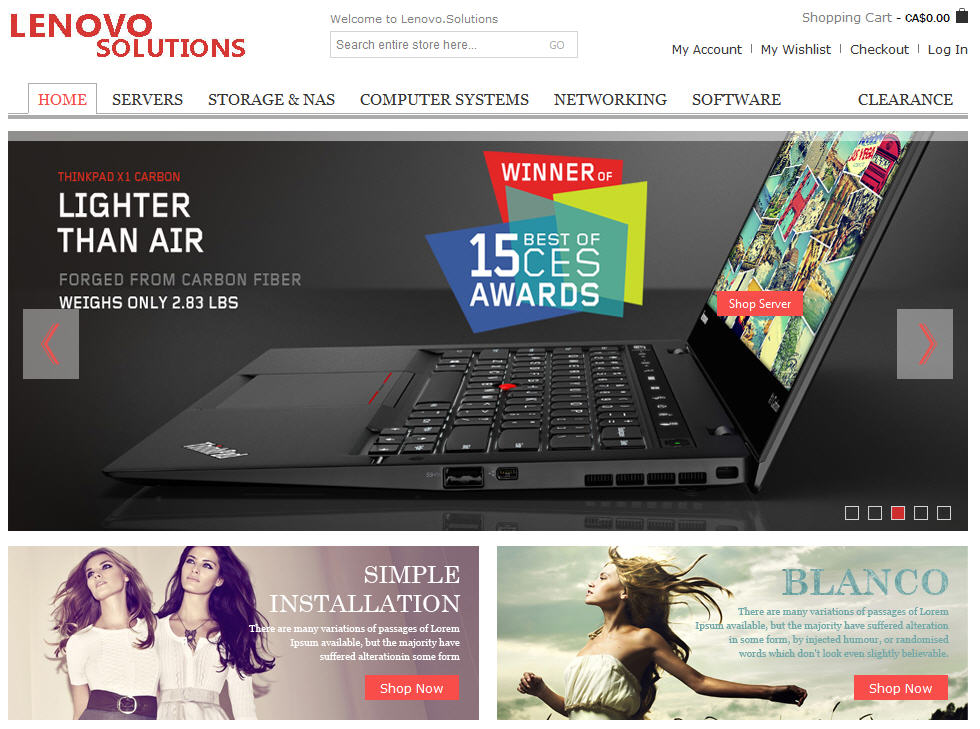 I really don't know where to start with this guy. It's so hard to start that I give up. All I can say is: good luck, R**, you will need it.