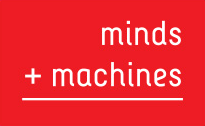 Minds + Machines Group Limited announced that the Company has gained, in aggregate, net proceeds of US$1.68 million (approximately £1.1 million) following the withdrawal of its applications for .app, .soccer, and .beauty. .app was settled via an ICANN auction where the proceeds from the auction are provided directly to ICANN and not any of the auction participants, as with a private auction. The cash to the Group is net of auction fees and includes refunds that the Company will receive from ICANN for withdrawing its applications.
Separately, the Company's client, dotBeauty LLC, has elected to withdraw its application for .casino following a private auction held late December 2014. The Company received no funds in relation to this.
Antony Van Couvering, CEO of Minds + Machines, commented:
We continue to take a disciplined and focused approach to maximising shareholder value from our portfolio of contested applications. We look forward to resolving, to our best advantage, the remaining 9 applications in which we have a commercial interest that are either contested or subject to community priority evaluation during the remainder of H1.
The directors are also pleased to confirm that the introduction of the Group's content management and publishing services to consumers via its registrar operations remains on track for a Q1 phased launch.