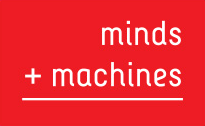 Minds + Machines Group Limited (AIM:MMX) announced that following the recent series of private auctions, the Company has gained, in aggregate, cash of approximately $8.4 million through withdrawing its applications on .book, .cloud, .dog, .site, and .style. The cash to the Group is net of auction fees and includes refunds that the Company receives from ICANN for withdrawing applications.
Cash and cash equivalents within the Group currently stand at approximately $42.24 million (approximately £26 million).
The Company anticipates the auction rounds for the remaining 20 contested applications in which MMX has an interest will be completed by the end of Q1 2015. The Board expects many of these will be resolved through the private auction process.
Fred Krueger, Chairman of Minds + Machines commented:
We are once again highly satisfied with the outcome of this latest auction round. Our focus continues to be on building a Group of exceptional value both in the terms of the assets we acquire and how we then monetise them. We look forward to resolving the remaining 20 contested applications in which we have an interest by focusing in only on those where we believe we can deliver real value and to ensuring we have the most appropriate services, products and distribution channels in place to best capture market share through our portfolio of top level domains.