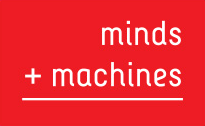 Minds + Machines Group Limited announced today that it has won the auctions for .law and for .vip.
The Group has also gained in aggregate cash of approximately $6.2 million (£3.8 million) from withdrawing its applications to .design, .flowers, .group, .realestate and .video in private auctions. The net cash to the Group includes the amounts paid for .vip and .law, and is also net of auction fees and refunds that the Company receives from ICANN for withdrawing applications.
The Company also participated in the ICANN-sponsored auctions for .vip and .tech, in which it purchased .vip for approximately million, and lost the auction for .tech. The auction for .tech was sponsored by ICANN, and hence the Company did not receive funds from the winning bidder of .tech, as happens in a private auction.
In relation to .law, a third party participated with the Company in the private auction. The third party will solely receive a share of ongoing .law revenues and will not be involved in the management, operations, or policy-making of the .law TLD.
The Company now has interests in 26 uncontested domains which it either wholly/majority owns or in which it has a JV interest. The Company also has commercial interests in a further 6 client uncontested domains.
Fred Krueger, Chairman of Minds + Machines, commented:
"The outcome from the latest auction rounds has surpassed all expectations. Our focus in auctions has, and will continue to be, building the premier portfolio of top level domains."
The Company has 25 remaining contested gTLD applications, which it either wholly/majority owns or in which it has a JV interest, and the Board believes that the majority of these will be resolved through the private auction process. In addition, clients of Minds + Machines, for whom it will be providing registry and registrar services, have interests in a further three contested applications.
The private auction for .flowers took place the first week of September; the ICANN sponsored auctions for .tech and .vip completed the week of 8 September; and the private auctions for .design, .law .realestate, and .video, took place in the week of 15 September. The private auction for .group, in which Minds + Machines had an interest, concluded in August.