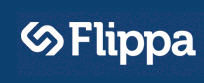 Highest sale this week at Flippa was the domain name Bagz.com that was sold for $14,999.
Post-Auction Negotiation was the method of sale for 2 domains of this week's list. These Flippa post-auction negotiations are working very well.
There were 11 domains that were sold by Buy-It-Now and newly introduced Domain Catalog had 2 sales this week.
BTW Flippa announced that you can relist any domain for free now. Until February 28 you can re-list any and all of your unsold domain auctions for free. Simply navigate to your unsold auction and click the link at the top prompting to "Relist your listing for free!"
*re-listings are free for standard Domain-only auctions through 2/28/2015 (PST)
Flippa 2014 Review: $2.15 Million In Domain Name Sales
This Is The Buyer Of ShipYourEnemiesGlitter.com For $85,000
Top Flippa Domain Sales from the past week:Bagz.com  @ $14,999  (Flippa Exclusive ~ via Buy it Now)
Paid.io  @ $6,000
HackerMagazine.com  @ $5,550  ($1 Reserve)
Windup.com  @ $5,000  (Buy it Now)
Stockpiled.com  @ $4,500  (Buy it Now)
BigScreens.com  @ $3,750  (Flippa Exclusive Brokerage ~ via Buy it Now)
Antik.com  @ $3,000
Getelance.com  @ $3,000  (Domain Catalog Sale)
Quotations.org  @ $2,750  (Buy it Now)
ExpiringNames.com  @ $2,500  (Flippa Exclusive ~ via Buy it Now)
Film.io  @ $2,000
BitcoinAuctions.com  @ $1,705
BitcoinAgents.com  @ $1,500  (Negotiated Post-Auction)
iElection.com  @ $1,500  (Domain Catalog Sale)
GotATip.com  @ $1,000  (Buy it Now)
DeleteAdware.com  @ $850  (Buy it Now)
p.dm  @ $850  (Negotiated Post-Auction)
Webscript.com  @ $761
KSU.net  @ $700  (Buy it Now)
OurToys.com  @ $560
SafeDataStorage.com  @ $555  ($1 Reserve)
Optikal.com  @ $506
DayTradeTools.com  @ $506
CollegeFootballForum.com  @ $500  ($1 Reserve)
Inventors.info  @ $405  ($1 Reserve)
Conf.org  @ $400  (Buy it Now)
Cabx.com  @ $361
ElectricWheelchair.net  @ $355  ($1 Reserve)
PSHH.com  @ $305  ($1 Reserve)
DATM.com  @ $299  (Buy it Now)