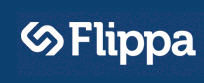 Highest sale this week at Flippa was the domain name Drones.net that was sold for $17,500.
Post-Auction Negotiation was the method of sale for 5 domains of this week's list. These Flippa post-auction negotiations are working very well.
There were 7 domains that were sold by Buy-It-Now and newly introduced Domain Catalog had 3 sales this week.
Top Flippa Domain Sales from Last Week:Drones.net  @ $17,500  (Flippa Exclusive)
Portfolio of 333 Domains  @ $8,880  (Buy It Now)
Portfolio of 282 Domains  @ $5,605  ($1 Reserve)
Truthful.com  @ $4,050  (Flippa Exclusive)
SecureCloudStorage.com + SecureCloudHosting.com  @ $3,500  (Negotiated Post-Auction)
Socialight.com  @ $3,100
SmallBusiness.loans  @ $3,000
OnlineParalegal.com  @ $2,601
FreeCloudStorage.com  @ $2,500  (Buy It Now)
Important.org  @ $2,000  (Negotiated Post-Auction)
Xylophones.com  @ $1,800
Move.ly  @ $1,475  (Flippa Exclusive)
SocialMedia.io  @ $1,350  ($1 Reserve)
Bid.io  @ $1,250  (Buy It Now)
CuteTube.com  @ $1,100  ($1 Reserve)
Blockchain.com.au  @ $1,000
FlooringOptions.com  @ $999  (Buy It Now)
DietsOnline.com  @ $999  (Buy It Now)
Pin.us  @ $999  (Negotiated Post-Auction)
HouseTube.com  @ $750
Quarters.org  @ $610  (Flippa Exclusive)
DietSmart.com  @ $599  (Buy It Now)
Coupon.ly  @ $550
Art.investments  @ $515
Poker-Bonus.com  @ $500
ArtGalas.com  @ $499  (Buy It Now)
Atsuko.com  @ $468
AirlineCredit.com  @ $305
HostPrices.com  @ $300  (Domain Catalog Sale)
CreativityApp.com  @ $260
SportsMBA.com  @ $225  (Domain Catalog Sale)
GetCheapInsurance.com  @ $201
TopSkiAreas.com  @ $200  (Negotiated Post-Auction)
FocusSpeaking.com  @ $175  (Domain Catalog Sale)
SearchEngineLeader.com  @ $125  (Negotiated Post-Auction)
Viral.cc  @ $125  ($1 Reserve)