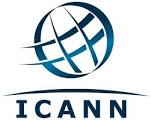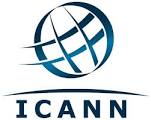 ICANN 51 (12-16 October) starts today in Los Angeles and will last until Thursday. Up until Friday 1900 people had registered for ICANN 51. 3115 people participated in ICANN 50 in London.
The official venue for ICANN 51 is the Hyatt Regency Century Plaza. It is situated on the West Side of Los Angeles, California, adjacent to Beverly Hills.
On Monday, 13 October, following the welcoming ceremony, there will be a special session in which the leaders of ICANN's various advisory committees and supporting organizations will gather to explore the hot issues facing the ICANN community.
Following that session, the Global Domains Division (GDD) will provide an update on the New generic Top-Level Domain (gTLD) program and other related topics.
Monday afternoon's program will also include "All Things WHOIS: Now and in the Future," to raise awareness on the complex issue of how information on registrants — those who register for domain names — is maintained and made publicly available.
Thursday's program will cover some headline issues: On 16 October, community-led sessions on Enhancing ICANN Accountability and the IANA Stewardship Transition Process are on the morning agenda. As you likely know, the U.S. Government has announced its desire to transition the stewardship of the technical Internet functions known as the IANA to the global multistakeholder community; the community has risen to the occasion, and is working toward a proposal. Enhancing ICANN Accountability, a related developmental process, will be getting underway and we encourage you to participate.
Following these topics on Thursday, everyone is invited to the Public Forum. This is ICANN's "open microphone" session where the ICANN Board of Directors engages directly on questions or comments from anyone in the community, including many who will be joining the meeting via remote video hubs around the world.
Here is the complete ICANN51 Schedule.
Main sessions of interest
Below is a general guide to some of the high interest sessions taking place during the ICANN 51 Meeting. Schedules and locations may change, so always check online for the most up-to-date information at:
http://la51.icann.org/en/
.
Sunday
10:00 – 17:00 Newcomers' Track Sessions (Beverly Hills)
Monday
08:30 – 10:00  Welcome Ceremony and President's Opening
10:30 – 12:00  SO/AC-Led High Interest Topic Session
13:15 – 14:15  Global Domains Division Update (Santa Monica)
14:00 – 15:30  All Things WHOIS – Now and in the Future
15:00 – 16:15  Update on Next Round of New gTLDs (Santa Monica)
16:00 – 17:15  ICANN Accountability & Governance Cross Community Group Meeting
(Los Angeles)
17:00 – 18:30  DNSSEC for Everybody (Pacific Palisades)
Tuesday
Stakeholder and Constituency Day
08:30 – 09:30  Board with At-Large
09:45 – 10:45  Board with ccNSO
11:15 – 12:15  Board with Commercial Stakeholders
13:00 – 14:00  Board with Registries
14:15 – 15:15  Board with Registrars
15:45 – 16:45  Board with Non-commercial Stakeholders
17:00 – 18:00  Joint Meeting of the GAC and ICANN Board
Wednesday
08:00 – 09:30 GAC Open Forum (Plaza Pavilion)
08:30 – 09:45  Strategic and Operating Planning
10:30 – 12:00  RSSAC and Caucus Information Session
16:30 – 18:15  2015 and Beyond: Internet Governance Update
13:00 – 15:00  GNSO Public Council Meeting Part 1 (Beverly Hills)
18:30 – 20:30  NARALO Outreach Event (Olympic)Thursday
08:30 – 09:45  Enhancing ICANN Accountability
10:00 – 10:30  Nominating Committee Public Meeting (Westwood)
10:00 – 12:00  Community Discussion with the IANA Transition Coordination Group
13:30 – 17:00  Public Forum
17:00 – 18:30 Public Board Meeting
SUNDAY SESSIONS PREVIEW
At-Large Advisory Committee & Regional Leadership Working Session
Time: 0900-1800
Location: Olympic Room
This is a meeting of the At-Large Advisory Committee and the Regional At-Large Organization leaders to hear updates from key staff and to discuss At-Large policy and process issues. This day-long session will cover a variety of topics including: global stakeholder engagement, ICANN accountability and transparency, and ICANN and Human Rights.
At-Large is the name for the community of individual Internet users who participate in the policy development work of ICANN.
This session is available in English, French and Spanish.
Newcomer Day Session
Time: 1000-1200, 1330-1700
Location: Beverly Hills
If you are new to the ICANN community, new to the ICANN meeting week, or returning to ICANN after a period of time away and in need of a refresher, this day is for YOU! The Newcomer Day Program is a series of informative, interactive discussions about ICANN and the Internet ecosystem held in a casual atmosphere led by staff and community members.
GDD Sessions at ICANN 51: Los Angeles
(Listed in chronological order)