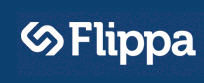 Last month Flippa introduced the domain catalog and became a full-blown domain name marketplace. Following a lot of feedback from Flippa sellers the sale success fee has been lowered to 10% commission with no minimum with a $10 minimum.
Other marketplaces are charging a 15% or more commission on successful sales so this is a pretty competitive price structure. The catalog now has 43,812 domain names.
Effective immediately, the Flippa Domain Catalog fee structure has been revised:
the OLD fee structure for selling a domain in Flippa's Domain Catalog was a 15% Success Fee, with a $60 minimum;
the NEW fee structure is now a 10% Success Fee, with a $10 minimum (congruent with the auction marketplace's fee structure).
Flippa's Domains Catalog is a brand new section of the marketplace, entirely different from the auction listings that all Flippa users can list their domains for sale but without an initial fee and without the domains listed as auctions. In the Catalog, domains are listed exclusively as 'Best Offer' or 'Buy It Now'.
(Flippa is an OnlineDomain.com sponsor)