Sedo is running a rather interesting email campaign promoting the thousands of .club domains it has on it's platform.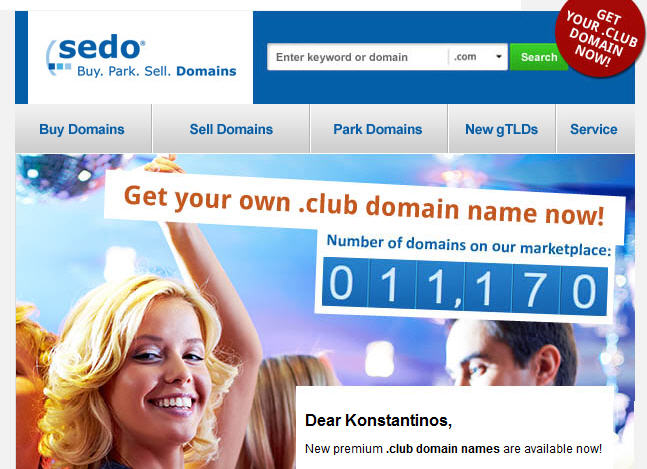 They are contacting Sedo users that have or had "club" related domains for sale in their accounts. Here is the message I got yesterday:
Dear Konstantinos,

New premium .club domain names are available now!

You previously offered ***club.com for sale at Sedo – now is the time to invest in an even shorter and more memorable domain name.

By purchasing new .club web addresses you can profit from the high interest in one of the most successful new gTLDs to date.

We have the best .club domains in our inventory – exclusively at Sedo. Get your new .club domain now!

Best regards,
Your Sedo Team
The link in the email takes you to the list of 6,367 .club domains that the .club registry is selling at Sedo. This list has all the premium registry reserved domains. Sedo actually has 11,170 .club domains in total in it's database as you can see at the photo above.
Sedo then lists a few of the premium .club domains that are for sale such as golf.club and buy.club: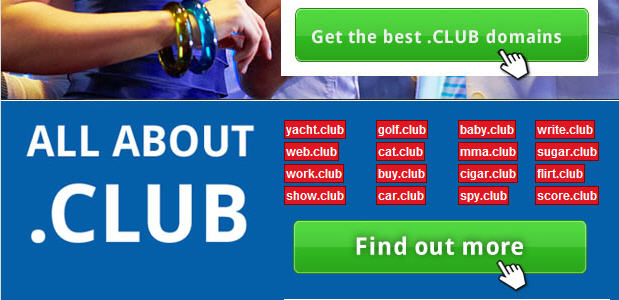 Just to give you an idea, yacht.club has a minimum bid price of $62,500 and golf.club a minimum price of $125,000.