DomainAgents compensates domain owners for engaging with negotiations. When you enter into active negotiations, on completion, you receive a promotional credit that may be redeemed for your choice of one of the following:
A free DomainAgents credit worth $49.95 – Allowing you to make an offer on a domain name you are interested in purchasing.
$10 usd paid via Paypal – Simple cash payment.
Or you may request that DomainAgents donate $10 to a selected charity of your choice. – Selected charities are WaterSchool.com, Oxfam or The Red Cross.
To qualify for the DomainAgents payout you must engage in negotiations with the potential buyer. This is defined as providing the buyer a price at which you will sell your name. Simply viewing an offer does not qualify you to receive a payout.
If you did not enter into live negotiations and simply declined the offer, you will receive a charity credit allowing you to select a charity for DomainAgents to donate $10 to.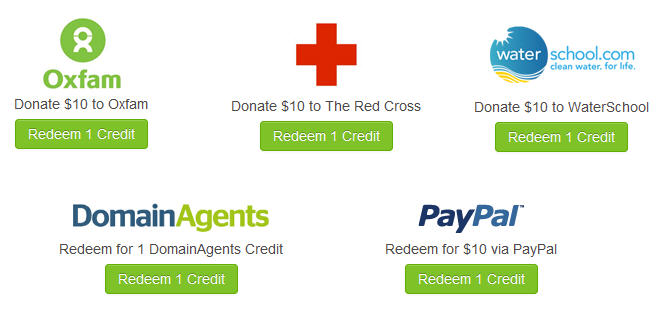 About a month back I wrote about an anonymous offer I got through DomainAgents for one of my domains. The "buyer" wasn't all that serious so the negotiations didn't end with a sale. After negotiations ended I received an email from DomainAgents asking me to choose what I wanted to do with my credit. I chose WaterSchool.com.
Charity payments by DomainAgents are made annually. I would like to know if the end of the year how much money were donated…