Eric Ludwick from What Box?, the company that has registered hundreds of domain names in the New gTLD sunrises using over 30 fake trademarks, is on the board of directors of the Domain Name Association (DNA). DNA signed 8 more members recently like Nominet, Afilias and Neustar.
Here is a screenshot from the DNA website (the photo is NOT showing Eric Ludwick as he hasn't posted one on the website):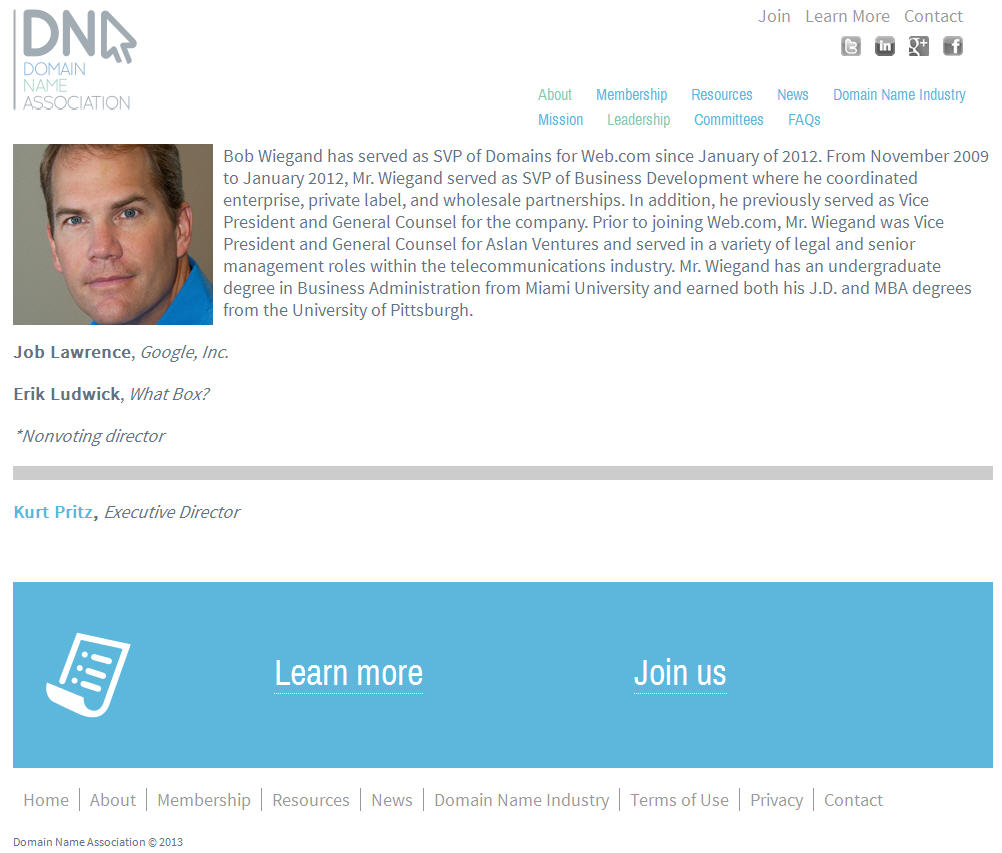 Here is the Domain Name Association's motto:
"Join us in supporting the growth and development of the Internet domain name industry."
No, everybody join Eric so he can steal from it's fellow board members (Donuts) and bring the New gTLD program to it's knees.
Everybody go and buy a couple of trademarks at your country so we can stop this nonsense.
Be like Eric!
Today I started a campaign to boycott the .Build new gtld that Eric Ludwick is associated with.
*Thanks to Robbie for the tip.