The new Afternic website has been unveiled today! (just minutes ago)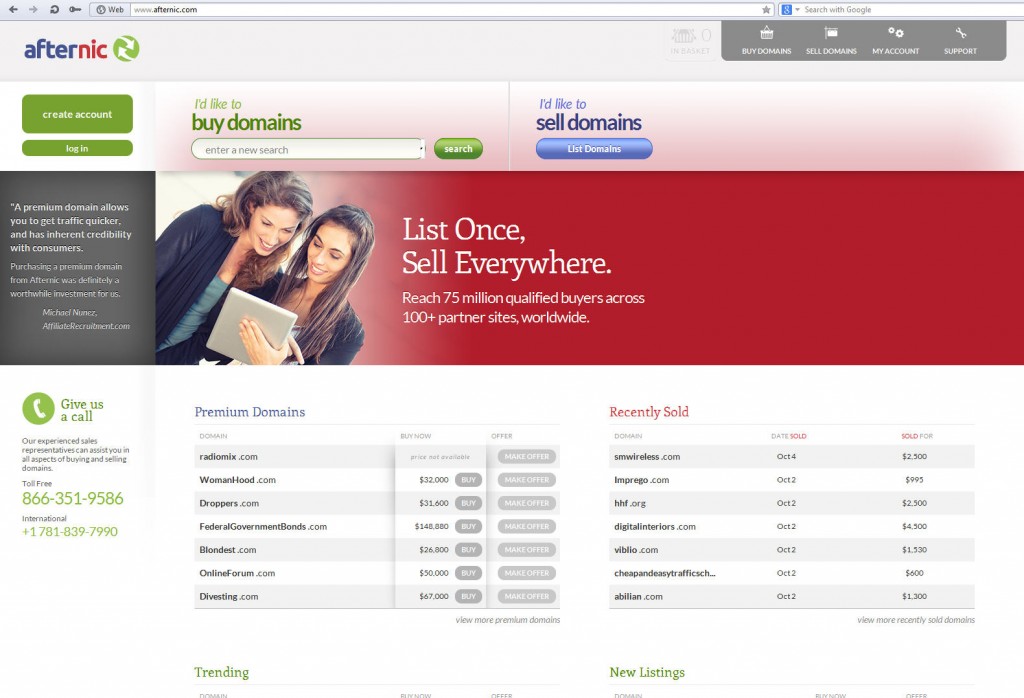 Last week Afternic announced that it was going to release to it's users the new and redesigned website.
I couldn't wait for the new Account Management and especially the new Lead Management, so I am going to post an in depth review in a couple of hours.
Here is what Afternic promised last week:
Welcome Home
When you arrive at the new Afternic, you will be greeted with the welcome screen seen to the right, where you may login to your account as usual in the upper left corner.

Custom Member Profile
With new member profile pages, you can promote your domains and yourself even better than before. You may customize your dedicated URL, which is searchable for buyers to be able to view all of your personal inventory. Within your profile page, you may select domains you are selling to feature, as well as share and promote your domains on social networks.

Intuitive Account Management
Managing your account has been simplified with the new, powerful account management dashboard. Bulk upload capabilities make it easy to add many domains at once, while customizable reporting allows for easy tracking of success.

Turn Offers into Sales
Lead management has improved with all your offers, both on domains you are buying and domains you are selling, located in one place. Next steps to move sales along are outlined clearly, and follow-ups help you turn more leads into sales.

We hope you enjoy exploring all these new features in the coming weeks, and as always please reach out to us if you have any questions.

The Afternic Team
781-839-7990