Directnic.com announced yesterday that it's new redesigned website is now live. The new website includes new features like better search results, an improved "My Account" Dashboard and an upgraded Expiring Services page.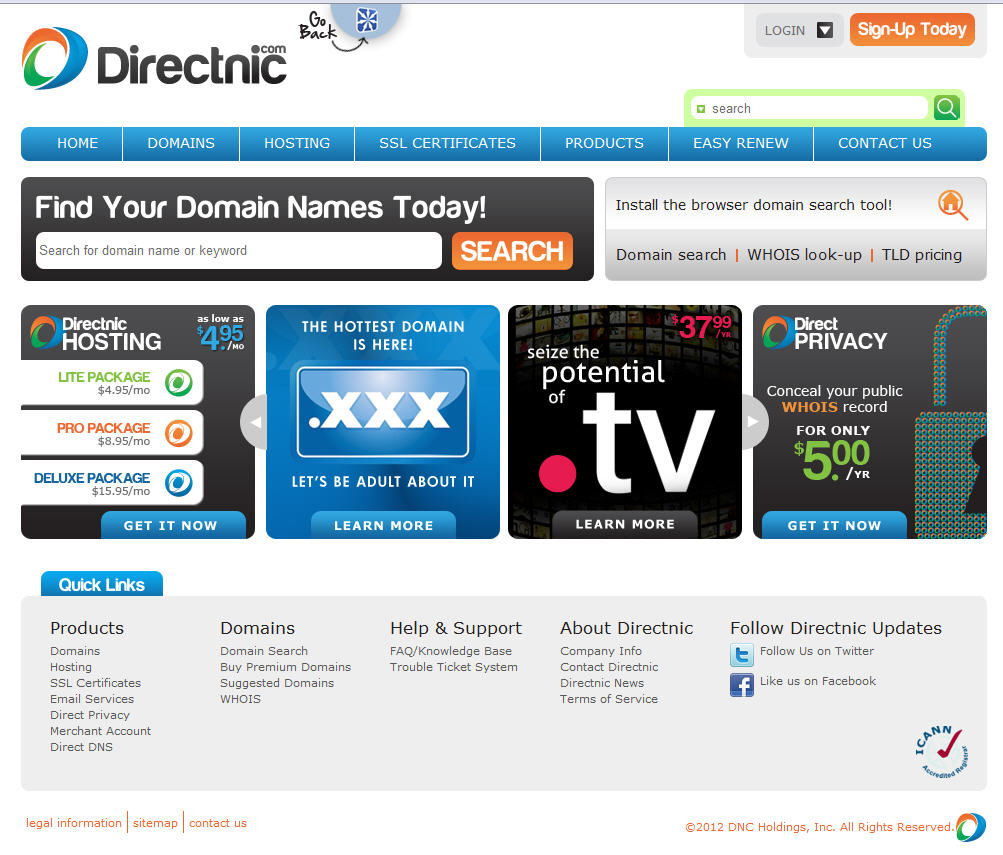 This is the complete announcement:
A new look and great features!

Chances are if you been to our site recently, you have noticed the "Preview our New Site" button at the top of our home page. After months of late nights of designing, redesigning, and coding we are happy to unveil our new easy to use website! The new website still has the same features you love as well as new features that include better search results, an improved "My Account" Dashboard, an upgraded Expiring Services page and more! Over the next few weeks we will be moving away from the old site permanently to the new one. If you have not visited the new site yet, check it out! Let us know you think! If you find a bug, let us know with the nifty "Report a Bug" tag on the right hand side of the site.
Directnic.com currently has a "transfer in" promotion offering low prices on major gTLDs:
.com $8.09
.net $7.49
.org $7.99
.biz $7.99
.info $7.99
Directnic.com's domain name registrations and renewals are a bit expensive for me running at about $15 for major gTLDs. I haven't used Directnic a lot, except for the occasional expired/dropped domain from Snapnames, but I never had any problems.
Directnic.com (DNC Holdings, Inc.) is a ICANN Accredited Registrar incorporated in Delaware and has a principal office in Louisiana, USA.
You can still use the old website if you want here.