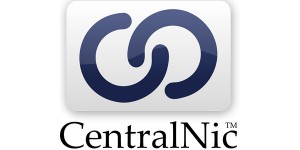 CentralNic Group Plc (AIM: CNIC) announced its unaudited preliminary accounts for the financial year ended 31 December 2022. The audited annual report and accounts for 2022 is expected to be published on 27 March 2023.
Both revenue and profitability have increased significantly year-on-year, driven by a combination of strong organic growth and accretive acquisitions.
Financial summary:
·       Revenue increased by 77% to USD 728.2m (FY2021: USD 410.5m)
·       Organic revenue growth* of 60% (FY2021: 39%)
·       Net revenue (gross profit) increased by 50% to USD 177.7m (FY2021: USD 118.5m)
·       Adjusted EBITDA** increased by 86% to USD 86.0m (FY2021: USD 46.3m)
·       Operating profit increased by 172% to USD 33.6m (FY2021: USD 12.4m)
·       Profit before tax increased dramatically to USD 14.8m (FY2021: USD 1.6m)
·       Net debt*** reduced by 30% to USD 56.6m as compared to USD 81.4m at 31 December 2021 notwithstanding c. USD 41m M&A net of related equity raises
·       Leverage**** reduced to 0.9x from 2.2x pro forma EBITDA as of 31 December 2021 due to improved profitability and cash generation
·       Adjusted operating cash conversion of 110% (FY2021: 122%)
·       Adjusted EPS for the year increased by 70% to 20.01 US cents (FY2021: 11.80 US cents)
·       Proposed final dividend of 1.0p. This reflects a greater emphasis on returns to shareholders in future
Operational highlights:
·      The Group's organic growth further accelerated during the period, driven by ongoing market share gains of its proprietary privacy-safe, AI based customer journeys which address a multi-billion-dollar opportunity
·      The number of visitor sessions increased by 77% from 2.6 billion for the year ended 31 December 2021 to 4.6 billion for the year ended 31 December 2022 and the revenue per thousand sessions ("RPM") increased by 37% from USD 76.40 to USD 105.00
·      Adjusted EBITDA as a percentage of Net Revenue has increased from 39% for the year ended 31 December 2021 to 48% for the year ended 31 December 2022, demonstrating improved operating leverage
Corporate highlights:             
·      Acquisition of VGL Verlagsgesellschaft mbH ("VGL"), a leading product review website publisher, on 8 March 2022 for an enterprise value of EUR 60m (c. USD 65m)
·      On 18 July 2022, the final deferred consideration payment for the acquisition of KeyDrive SA was settled in cash totalling USD 1.1m
·      Acquisition of M.A Aporia ("Aporia") on 13 September 2022 for an initial consideration of USD 11.2m
·      Acquisition of Intellectual Property Management Company for an enterprise value of USD 7.3m on 26 October 2022
·      On 31 October 2022 the Company re-financed its debt facilities consisting of a USD 150m term loan and a USD 100m revolving credit facility with an initial maturity date of 14 October 2026 and an option to extend by a further year.  The borrowing cost of the facilities is determined by CentralNic's net leverage, which is initially 2.75% above SOFR, a notable reduction compared to the 7% above 3-month EURIBOR for the senior secured bond it replaced.
·      In November 2022, the Company entered into three separate interest rate swap transactions to fix the variable interest component on USD 75m of the new USD 150m term loan at a blended rate of 3.92%
·      Appointment of Michael Riedl as Chief Executive Officer and William "Billy" Green as Group Chief Financial Officer on 12 December 2022
·      Acquisition of a portfolio of revenue generating niche websites for USD 5.2m on 19 December 2022
·      Launch of the Company's inaugural share buyback programme on 30 December 2022
Michael Riedl, CEO of CentralNic, commented: "I am absolutely delighted with CentralNic's performance in 2022, achieving record revenue and profit, despite the challenging macro-economic environment. This remarkable achievement stands as a testament to the exceptional business portfolio our team has successfully built.
Moving forward, we shall continue to exhibit the same level of discipline and efficiency as we accelerate our product rollouts, launch strategic partnerships, and enhance our scalability. Our unwavering focus on innovation and operational excellence will be the cornerstone of our success.
Whilst early into the new financial year, we anticipate 2023 will see yet another year of robust growth and shareholder returns. We remain committed to delivering outstanding value to our shareholders, and we are confident of another successful year. 
Given this confidence, I am pleased to announce that the Directors intend to propose paying a maiden dividend of 1.0p for the year 2022 to the AGM to be held in late April.  This is the next step of our plan of returning cash to shareholders, following the completion of our maiden share buyback programme in early 2023. I look forward to keeping you updated on our progress throughout 2023." 
* Pro forma revenue, adjusted for; acquired revenue, constant currency foreign exchange impact and non-recurring revenues is estimated at USD 743.1m for the year ended 31 December 2022 and at USD 465.5m for the year ended 31 December 2021
** Parent and subsidiary earnings before interest, tax, depreciation, amortisation, impairment, non-cash charges and non-core operating expenses
*** Includes gross cash, bank debt and prepaid finance costs as of 31 December 2022 (cash of USD 94.8m and bank debt and prepaid finance costs of USD 151.4m); includes gross cash, bond debt, bank debt, prepaid finance costs and hedging liabilities as of 31 December 2021 (cash of 56.1m, bond debt, bank debt and prepaid finance costs of USD 131.1m and hedging liabilities of USD 6.4m) 
**** Includes Net Debt as defined under *** (i) excluding prepaid finance costs, (ii) plus guarantee obligations, and (iii) plus the best estimate of any crystallised deferred consideration payable in cash, all divided by pro forma EBITDA, i.e., last twelve months' EBITDA including acquired entities' EBITDA on a pro forma basis, and adjusted for rental expense capitalised under IFRS 16 and non-core operating expenses
All full year 2022 numbers remain subject to audit.
Michael Riedl – CEO
William Green – CFO