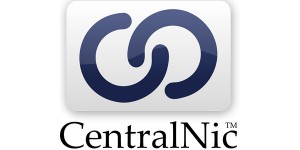 CentralNic Group Plc (AIM: CNIC) announced its unaudited financial results for the six months ended 30 June 2022: record revenue and Adjusted EBITDA achieved, driven by continued organic growth, supplemented with acquisitions.
Financial summary H1 2022:
Revenue increased by 93% to USD 334.6m (H1 2021: USD 173.8m)

Organic revenue growth* for the trailing twelve months ending 30 June 2022 of c.62%

Net revenue/gross profit increased by 51% to USD 82.1m (H1 2021: USD 54.3m)

Adjusted EBITDA** increased by 97% to USD 38.6m (H1 2021: USD 19.6m)

Operating profit of USD 21.7m (H1 2021: USD 3.1m)

Non-core operating expenses reduced by 51% to USD 2.5m (H1 2021: 5.1m)

Adjusted operating cash conversion of 110% (H1 2021: 132%)

Net debt*** down by 22% to USD 63.6m as compared to USD 81.4m on 31 December 2021
Operational highlights:          
The Company's organic growth further accelerated during the period, driven by the ongoing market share gains of its proprietary privacy-safe online marketing solutions facing a USD 100bn+ opportunity

EBITDA as a percentage of Net Revenue has increased from 36% in H1 2021 to 47% in H1 2022, demonstrating that CentralNic's growth translates into operating leverage

The Financial Times listed CentralNic among the top 250 fastest-growing companies and among the top 50 fastest-growing technology companies in Europe in its FT 1000 list

On 20 June 2022, the

FTSE Russell included CentralNic in its AIM 100 and AIM UK 50 indices for the first time
Corporate highlights:
Leverage**** as defined under the Bond Terms reduced from 2.2x pro forma EBITDA as of 31 December 2021 to 1.3x due to improved profitability and continued deleverage

Acquisition of VGL

, a leading product review website publisher, in March 2022 for an enterprise value of EUR 60 million (c. USD 65 million)

Oversubscribed GBP 42 million equity raise on 28 February 2022, EUR 21 million bond placing on 7 March 2022 and fully taken up Open Offer of GBP 3 million on 21 March 2022

Acquisition of Fireball GmbH and the .ruhr TLD in February 2022 for a total consideration of c USD 0.7 million
Outlook:
CentralNic's results for H1 2022 demonstrate the continued momentum within the business and significant potential of its strong marketplace model for Online Presence and Online Marketing services

The Directors are confident that the Company is comfortably trading towards the high end of the recently upgraded forecasts

[1]

  The Company will issue its Q3 trading update on 17 October 2022

CentralNic is currently in advanced discussions with a number of banks to refinance its bonds maturing in July 2023, at favourable terms  and expects to announce the outcome of the refinancing, before the date of the October trading update
Ben Crawford, CEO of CentralNic, commented: "CentralNic has enjoyed a strong first half of the year with year-on-year organic growth now reaching a record 62%, with our high cash conversion driving our net debt down to below our consensus EBITDA for 2022. CentralNic continues to deliver sustainable growth thanks to our hugely scalable and privacy safe proprietary solutions and the enormous size of the market opportunities we are addressing".