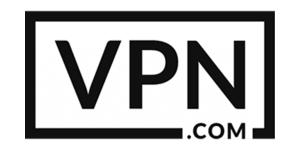 VPN.com LLC has filed a multimillion lawsuit against long time domain investor George Dikian (California), Qiang Du (Hong Kong) and John Doe at the US District Court (California).
The lawsuit involves a $250,000 payment in Bitcoin and $6.625 million in owed commissions on multiple transactions involving 96 premium 2N.com and 3N.com domains.
John Doe is "an individual whose identity is unknown to VPN at this time, but who, upon information and belief, worked with and conspired with Dikian and Du in the scheme to defraud VPN."
VPN.com is represented by Ji-In Lee Houck (THE HOUCK FIRM) and Brett Lewis, Esq. & Michael Cilento, Esq. (LEWIS & LIN, LLC).
The plaintiff states in the complaint:
"This is an action for the recovery of damages due to a massive fraud perpetrated by Dikian, Du, and Doe, spanning several months, that ultimately lured VPN into sending Defendants $250,000 as part of what turned out to be two completely fraudulent domain name sale transactions.
The Defendants used, inter alia, the reputation of Dikian, a wellknown domain name investor and reseller, as well as a sophisticated, fraudulent online website that posed as an escrow service, Intermediar.com ("Intermediar"), as the linchpins in their scheme to convince VPN that VPN was brokering legitimate transactions between Dikian and Du.
Once VPN remitted $250,000 directly to Dikian in accordance with the terms of one of the domain name transactions, Defendants then stalled both transactions, cut off all communications with VPN, and left VPN without recourse other than to file this suit.
VPN now seeks relief in this Court against Defendants with claims for fraud and violation of the Civil RICO statute, seeking, inter alia, the $250,000 that was unambiguously wired to and accepted by Defendants, VPN's accrued, unpaid commissions from both transactions, which totals $6,625,000, and punitive damages that will deter Defendants from defrauding any further victims.
It all started on March 8, 2022, when VPN was approached by Du, who, upon information and belief, owns the entity called ZTE Holdings (中興新) ("ZTE"). Du stated that ZTE was interested in purchasing the domain name <89.com> ("89.com") and sought VPN's help in identifying the owner and
facilitating the transaction (the "Intermediar Transaction").
After confirming Du's serious intention to acquire 89.com, VPN began its work to identify the owner of 89.com and determine whether an acquisition could be possible. Upon investigation, VPN discovered that 89.com was owned by Dikian, whom VPN had communicated with in the past regarding certain potential domain name sale transactions. Dikian is a well-known domain name investor and reseller, with, upon information and belief, over 1,800 domain name registrations tied to his email address G*********@yahoo.com.
On March 8, 2022, Dikian responded to VPN and stated that 89.com could be acquired in the range of 2-3 million dollars. VPN then worked, over the course of several weeks, to broker the deal between Dikian and Du.
After several rounds of negotiation with Dikian, Dikian agreed on an acquisition price of $2,250,000 net to Dikian. After several rounds of negotiation with Du, Du agreed on an acquisition price of $4,400,000 to be paid by Du. VPN's net proceeds for brokering the deal would be $2,150,000.
Despite VPN's insistence that either Escrow.com or Epik.com be used to escrow and facilitate the transaction, Dikian insisted that the transaction
be done through Intermediar, which Dikian stated could easily facilitate payment in Bitcoin, causing less of a tax burden for Dikian on the transaction.
After further back and forth with Dikian on this issue, Dikian agreed to accept $2,000,000 in USD from Du through Intermediar and $250,000 in a direct Bitcoin payment from VPN, which VPN would send after its Broker commission payout was released by Intermediar.
On April 23, 2022, Intermediar confirmed that Du had partially funded the transaction by depositing $2,200,000 into Intermediar. This confirmation was false.
On April 24, 2022, Intermediar confirmed that Dikian had delivered 89.com into escrow with Intermediar. This confirmation was false, as Dikian never transferred the domain name.
On April 27, 2022, Intermediar confirmed that 89.com had been delivered to Du's Intermediar account for a one-day inspection period. This confirmation was false, as 89.com was never transferred. On April 29, 2022, Intermediar confirmed that Du had accepted delivery of 89.com, that the transaction was now completed, and that payouts from the deal would be forthcoming. This statement was false.
While the Intermediar Transaction was coming to a close, Dikian provided VPN with 95 additional premium domains for transacting. VPN then began negotiating with Dikian on behalf of Du for an acquisition of the package of 95 three-number domain names, which can be seen on the list of Annex A
attached hereto (the "95 3N Domains") (the "Escrow.com Transaction").
After negotiations on both sides, VPN, Dikian and Du came to terms on the Escrow.com Transaction, with Du paying $12,530,000, Dikian receiving $8,025,000, and VPN receiving $4,475,000.
Several communications with Intermediar proved all to be lies and at some point Intermediar stopped responding.
On May 11, 2022, Dikian contacted VPN feigning ignorance of the entire 89.com transaction, insisting that it was "imposters/scammers" that had
taken over Dikian's email address, and insisting that Dikian did not receive the Bitcoin that VPN sent. Notably, Dikian emailed VPN from the
g.dikian@yahoo.com email address that VPN first emailed Dikian at in March and on various emails since that time.
VPN later checked the headers for the various g.dikian@yahoo.com emails, all of which used IP addresses assigned to Oath Holdings, Inc., the original name of the company created by Verizon to hold Yahoo's assets, after they were acquired by Verizon. The headers also specified that the emails "passed." As such, the emails did not appear to have been spoofed.
According to Intermediar, the reason Dikian requested cancellation was that Dikian never received the $250,000 in Bitcoin.
On or around that same day of May 12, 2022, Dikian began withdrawing the 6.27 Bitcoin from the wallet VPN had sent the Bitcoin. The wallet was completely emptied by the following day, May 13, 2022.
On or around May 13, 2022, and continuing thereafter, VPN made several inquiries to Intermediar regarding the status of the Intermediar Transaction, informing them that Dikian had received and withdrew the Bitcoin sent to him, and demanding that Intermediar release VPN's commission funds.
Intermediar refused to release the funds and eventually completely shut off all communication with VPN. VPN's investigation reveals that 89.com was never transferred from its underlying registrar.
VPN respectfully requests judgment against Defendants as follows:
Damages according to proof at trial, but in an amount not less than $6,625,000 in Broker commissions owed from both transactions, and
$250,000 that VPN wired to Defendants as part of Defendants' fraud;
 Enhanced (treble) monetary damages pursuant to 18 U.S.C. § 1964(c);
A preliminary and permanent injunction freezing the <89.com> domain name and the 95 3N Domains (as listed in Annex A);
Litigation expenses, including reasonable attorneys' fees, court costs, disbursement, and costs of collection;
Punitive damages in the sum of not less than $5,000,000 or an amount otherwise to be decided by a jury; and
Such other and further relief as this Court deems just and proper."
Michael Gargiulo, VPN.com CEO on the record:
"We never seek litigation with anyone and do our absolute best to avoid it in all circumstances. This is especially true when we are dealing with long
time, highly respected individuals and portfolio owners. However, when this long time premium domain owner steals $250,000 in Bitcoin from us and refuses to pay $6.625 million in owed commissions on multiple transactions involving 96 premium 2N.com and 3N.com domains because of your fraud, we will use the fullest extent of the law to recover our damages and ensure no other person faces this criminality from this person again.
We turned to our legal experts from New York law firm, Lewis & Lin, to help us move forward in Federal Court. Brett Lewis is one of the smartest
and most aggressive attorneys I know.
Not only do we have this active civil case against the Defendant, he is now facing up to 20 years in prison for wire fraud in these transactions through a separate criminal investigation of this matter.
As you see in our court filings, the way the Defendant coordinated these crimes and damages also amounts to a claim of Civil Racketeer Influenced
and Corrupt Organization (RICO), in addition to Fraud. His time in jail could be much longer than 20 years depending on the outcome of our trial
and any others that have been scammed by this long time domainer, George Dikian.
Finally, because of our active Federal Lawsuit and criminal investigation into this matter all 96 domains have been locked until the outcome of these
civil and criminal cases. To all those who think they can take our property and scam us: you are messing with the wrong company, we will use every
legal authority at our disposal to recover what is owed."
Full list of domains involved in these transactions, as seen on the complaint:
89.com
014.com
026.com
037.com
041.com
043.com
044.com
049.com
066.com
142.com
146.com
148.com
149.com
158.com
226.com
264.com
269.com
301.com
309.com
320.com
326.com
375.com
409.com
410.com
432.com
443.com
470.com
473.com
475.com
480.com
485.com
490.com
550.com
575.com
607.com
639.com
645.com
670.com
690.com
7-7.com
735.com
745.com
774.com
782.com
783.com
784.com
785.com
790.com
806.com
811.com
812.com
821.com
824.com
825.com
827.com
829.com
830.com
832.com
834.com
835.com
836.com
839.com
841.com
842.com
844.com
845.com
846.com
849.com
851.com
853.com
854.com
856.com
859.com
861.com
862.com
865.com
866.com
869.com
871.com
872.com
873.com
874.com
875.com
884.com
890.com
891.com
892.com
893.com
894.com
895.com
896.com
897.com
903.com
910.com
941.com
965.com
Court Documents:
[1] 2022-06-29 VPN — Complaint
[2] 2022-06-29 VPN — CCCS
[3] 2022-06-29 VPN — Corporate discosure statement
[4] 2022-06-29 VPN — Request for Summons (Dikian)
Update: I found a Namepros thread from May 5th, 2022 regarding George Dikian.
Scam Warning Regarding Seller Presenting as George Dikian: g.dikian@yahoo.com