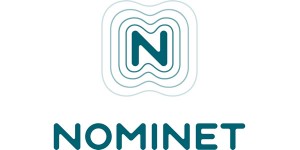 Nominet announced that four directors have been removed from their board seats as a result of a vote at today's Extraordinary General Meeting. Russell Haworth has stood down from his board seat before the vote and will also be leaving the company.
Mark Wood, Eleanor Bradley, Ben Hill and Jane Tozer have left the board with immediate effect.  Eleanor Bradley and Ben Hill remain in their executive posts.
Rob Binns is now Acting Chair.
Why are we doing the same with ICANN's corrupt leadership?
Report of Voting – NOMINET UK – EGM 2021
CLOSE OF VOTING: 16.15 ON 22 MARCH 2021
RESOLUTION
| | | | |
| --- | --- | --- | --- |
| RESULT | Weighted votes | Head Count Votes | % of valid vote |
| For | 2,432,105 | 740 | 52.74 |
| Against | 2,179,477 | 632 | 47.26 |
| | |
| --- | --- |
| Number of eligible voters | 2,564 |
| Total number of votes cast: | 1,372 |
| Turnout: | 53.5% |
Nominet said that further announcements will be made in due course.
The board acknowledges that members have made a clear statement with today's vote and will be working on a strategic change in direction.
Rob Binns, Acting Chair, said: "We are very grateful for each of these directors' valuable service as board members. In the board's view, Nominet has benefited from their work. I am particularly grateful to Mark Wood who has led the board so capably for the last 4 years. Mark has been an outstanding board chair, leading our deliberations and acting as a vital sounding board for Nominet's leadership. In the short term, we will focus on stability and continuity of service, while engaging our members and agreeing a future path."
Mark Wood, outgoing Chair, said: "Nominet is a great organisation and it has been an honour and a pleasure to be chair for the past four years and work with such talented people. In that time Nominet has become a stronger and more dynamic organisation which is now well positioned to flourish in the future."
Before the vote
Before the vote Nominet board announced that, with its consent, Russell Haworth intends to step down from the Board and relinquish his duties as CEO. Russell will complete a short transition, arrangements for which details are being finalised. The board will announce interim leadership measures in due course.
Mark Wood, Chair, said: "The board and I would like to thank Russell for his outstanding work as chief executive. He has ensured our domain registry is seen as a world leader, has grown a highly successful cyber business from scratch and has nearly doubled company revenues during his time in office. The board appreciates his decision to step down now at a time when it is clear the company needs to consider its future direction. Looking ahead, whatever the outcome of the Nominet EGM on Monday, we will focus on stability and continuity of service for our customers and members."
Russell Haworth, Nominet CEO, said: "It's been a pleasure to lead Nominet through a period of tremendous growth and innovation. I'm proud that we were able to pursue the board's vision to grow and diversify Nominet so effectively, while protecting and positively impacting millions of lives. Our members have made it clear that they now favour a different direction, and I respect their desire to put Nominet on a new path."