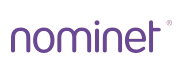 Nominet, the .uk registry, named its new Chief Executive Officer that is Russell Haworth. Russell will join Nominet in January 2015.
Nominet said in the announcement that "Russell will lead the organisation as it develops its core registry business, explores the potential of new technologies, and delivers on its commitment to ensuring the internet is a force for good."
Commenting on the appointment, Nominet Chair Baroness Fritchie said: "It's an exciting time for Nominet as we embrace the challenges and opportunities ahead, and we are delighted to have Russell join us. Russell brings an excellent mix of leadership qualities, experience working in complex stakeholder environments and a strong track record in developing a core business while exploring new opportunities. We welcome Russell to Nominet and are looking forward to working with him."
Russell Haworth said: "Over the last 18 years, Nominet has made a major contribution to the success story that is the internet in the UK. Looking forward, we have a great opportunity to shape the Nominet of the future. I look forward to working with the team, members, and the wider internet community to do just that."
Russell was previously Managing Director, Middle East & Africa for Thomson Reuters.