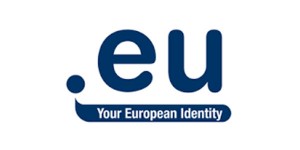 EURid released its Q3 2020 Progress Report today, sharing its quarterly statistics and developments.
Highlights of the report include:
Total .eu registrations decreased from 3606143 at the end of Q2 2020 to 3576302 at the end of Q3 2020
143871 new domain name registrations recorded
Latvia tops the list of countries for registration growth at +4.2%
The average renewal rate was 78.3%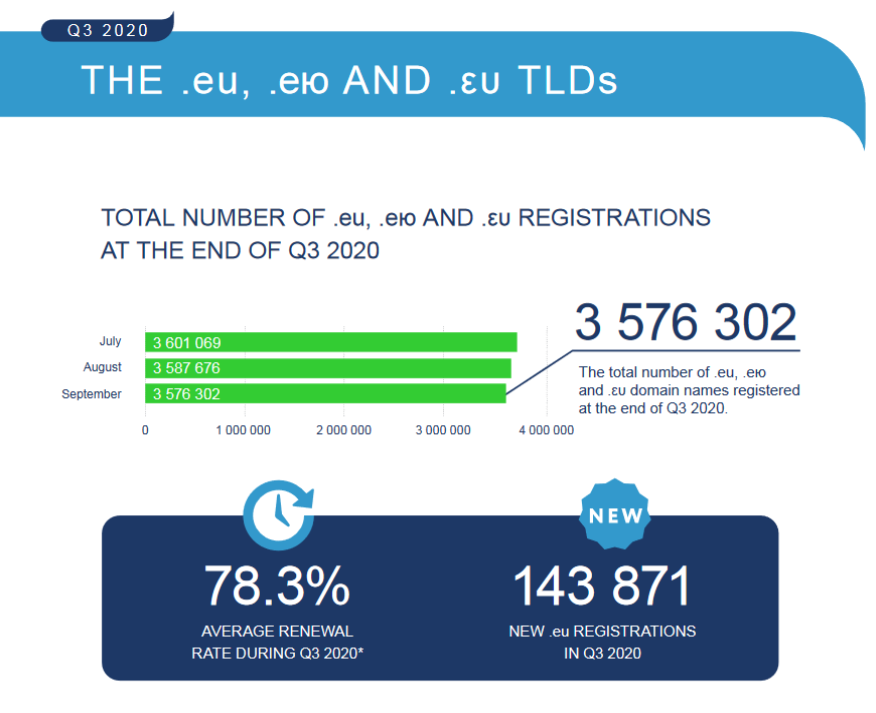 EURid claims "The continuous efforts to fight malicious domain names and the decrease of registrations by UK registrants who will no longer be eligible as of 1 January 2021 are at the core of the decrease."
The truth is that the United Kingdom does not have that many .eu registrations to lose from. .Eu lost 30,000 registrations in Q3 and only about 5,000 registrations of this loss came from the UK.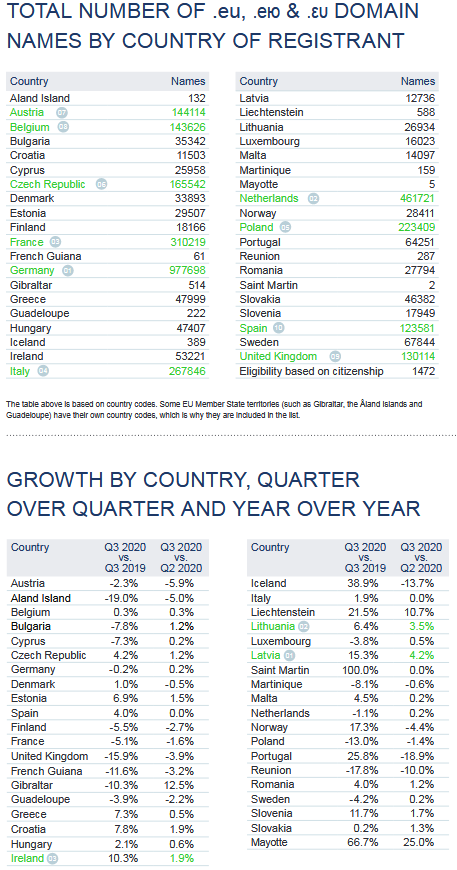 Read more from EURid's Q3 2020 Progress Report.