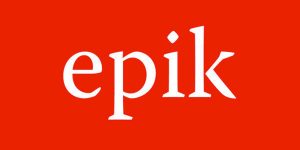 Epik created a video for 18 of the premium domains they have for sale in June 2020.
They have also created some videos for 8 individual domains but I think this one makes more sense:
Below are the 18 domains for sale and the links to the individual domains they have created for 8 of them. Some of the videos are quite nice but don't actually make any sense if you happen to see one and you are not a domain name investor. Even the video above doesn't explicitly say something like "domain names for sale".
For example the video for slideshow.com is very nice but unless you read the title and description of the video you probably have no idea that the domain is for sale. You probably think that this is a new cool website running on slideshow.com:
3D.com https://www.youtube.com/watch?v=JijrB…
Slideshow.com https://www.youtube.com/watch?v=2ecXd…
Estates.com https://www.youtube.com/watch?v=rVjAg…
Graphics.com https://www.youtube.com/watch?v=7zEW4…
Patents.com https://www.youtube.com/watch?v=FgJca…
House.com https://www.youtube.com/watch?v=Bc_to…
Thirsty.com https://www.youtube.com/watch?v=KZmL5…
Bra.com https://www.youtube.com/watch?v=wrzG6…
BZ.com
FN.com
TS.com
HardDrives.com
PropertyRental.com
HomeSchooling.com
SouthernCalifornia.com
Gardening.com
Affirmations.com
HomeFinance.com
"Our June 2020 Summer Showcase features 18 of the rarest ultra-premium domain names ever registered available for your purchasing consideration. To discuss offers or acquisitions, call Robert at 1.815.429.3254 or email premium@epik.com."