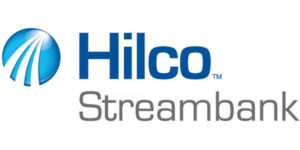 Hilco Streambank is marketing for sale a portfolio of domain names of Thomas Cook Group Plc (in Liquidation) and certain subsidiaries (also in Liquidation) (the "Companies") on behalf of Simon Appell, Alastair Beveridge, Daniel Imison and Ben Browne of AlixPartners UK LLP as Special Managers of the Company appointed to support the Official Receiver as liquidator of the Company.
Here are all the details:
Bid Deadline
Wednesday, November 27, 2019 @ 4pm GMT
This is a unique opportunity to acquire numerous high-traffic domain names which have been in use by a major global travel group over a number of years.
The domain names available are largely travel and holiday related, although many are applicable to a large number of sectors. These domain names are likely to have broad appeal across the travel, tourism, hotels, leisure, entertainment and insurance industries amongst others.
A complete list of available domain names is below. Please note that the groupings of domain names are for indicative purposes. Offers are invited for the domain names by these groupings, for individual domain names or for the portfolio as a whole.
Sale Process
Please contact Hilco Streambank for more information available under NDA.
Please note that the deadline for offers is Wednesday 27th November at 4pm GMT.
A Bid Submission Form for submitting bids for the intellectual property assets is available on request.
Key Terms & Conditions
The bidder acknowledges that Hilco acts as an agent for the Special Managers of the Companies appointed to support the Official Receiver who offers for sale only what right, title and interest the Companies possess in the assets. The information provided has not been verified and bidders are deemed to have carried out their own due diligence.
VAT at 20% will be added to the price if applicable. A buyer's premium of 10% of the sale price is payable by the winning bidder. Legal completion to occur within 5 business days of bid acceptance. Hilco Streambank's full Terms and Conditions apply.
Contact Us
For further information about the sales process please contact the following Hilco Streambank representatives:
Available Domain Names
holidayhotels.co.uk
holidayhotels.com
travelcentre.uk
travelcentre.co.uk
travel-advisors.co.uk
travelcall.co.uk
ojohotel.com
sunset-holidays.co.uk
sunset-holidays.com
sunworld.co.uk
sunworld.ie
staffholidayclub.com
personaltraveladvisor.co.uk
roomsandhotels.co.uk
roomsandhotels.com
villaholidaydeals.co.uk
kenyaholidaysandsafaris.co.uk
beachholidaydeals.co.uk
beachholidaydeals.uk
holidays4u.com
floridaholidaydeals.co.uk
gayholidays4u.co.uk
cheapcruiseexperts.co.uk
cruise-bargains.co.uk
cruise-bargains.uk
cruisedirect2u.com
cruisefinders.co.uk
cruisefinders.uk
cruises-direct.com
cruisestore.co.uk
cruisestore.uk
instant-cruises.co.uk
instant-cruises.net
mycruisecommunity.co.uk
pickandcruise.com
thecruisestore.co.uk
thecruisestore.com
thecruisestore.ie
travelcarecruiseclub.co.uk
travelcarecruiseclub.com
Transfer, Currency & Insurance
hoteltransfer.com
trusttransfers.com
hoteltransfer.co.uk
hoteltransfer.net
currency-direct.co.uk
holidaymiles.co.uk
travelinsurance2go.co.uk
travelinsurance2go.com
travelinsurancetogo.co.uk
travelinsurancetogo.com
whatstherate.co.uk
1841.global
1841 agency.com
1841creative.com
thebigreunion.co.uk
thebigreunion.com
thebigreunionworld.co.uk
thebigreunionworld.com
bigreunion.co.uk
bigreunion.com
bigreunion.net
bigreunion.org
bigreunion.org.uk
bigreunionworld.co.uk
bigreunionworld.com
timeoff.co.uk
time-off.co.uk
timeoff.uk
time-off.uk
late-escapes.co.uk
lateescapes.com
late-escapes.uk
makingyourholiday.com
holidaysdesignedbyyou.co.uk
travelcaredirect.com
travelcareonline.co.uk
travelcareonline.com
travelcare.co.uk
travelcaredirect.co.uk
holidayhotels.at
holiday-hotels.at
holidayhotels.co.za
holiday-hotels.co.za
holidayhotels.lu
holiday-hotels.lu
citybreakdeals.co.uk
citybreakdeals.com
citybreakdeals.uk
styleholidays.co.uk
style-holidays.co.uk
styleholidays.uk
style-holidays.uk
airport-holidays.co.uk
airport-holidays.com
securitytravel.co.uk
flightfinders.com
flights4u.com
flights-direct.co.uk
flights-direct.uk
justflights.ie
cheapestflights.co.uk
cheapestflights.uk
bepartofsomethingbigger.co.uk
youllgofar.com
brochure-store.co.uk
brochure-store.com
brochure-store.uk
thebigpicturedirect.com
thebigpicturedirect.co.uk
pre-orders.com
mufctickets.co.uk
sportbookings.co.uk
thebigsnow.co.uk
thebigsnowfestival.co.uk
thebigsnowfestival.com
thebigsnowfestivaltrade.com
thebigwinter.com
thebigspringbreak.com
thebigsummer.com
thebigsummerfestival.com
escapades.co.uk
cheap-ski-holidays.co.uk
nomud.com
nomud.co.uk