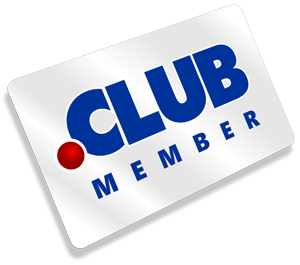 .CLUB Domains and One Degree World Systems, Inc. announced today the sale of the domain Vegas.CLUB for $100,000, as well as the formation of a partnership to launch and operate the Vegas.CLUB website as a destination membership club. The site will launch in the second quarter of 2015 and will offer a variety of membership tiers with varying degrees of service levels, including members-only deals on nightclubs, hotels, shows, attractions and tours as well as concierge services, VIP status at local attractions, and white glove services like personal assistants on the ground, butler and nanny services and more.
At the helm of the partnership is One Degree World's CEO Howard Lefkowitz, a travel and tourism pioneer, who built VEGAS.com into the largest city site in the world.
"Being in a club is about having exclusivity, connections and personal service," said Lefkowitz. "It's how you get into the hottest clubs without waiting in line, get the best seats to a show and the chef's s table in the top restaurants, how you get that special present for a loved one and have the waiter bring it to the table and how to get that document printed, signed and overnighted to its destination. Being in a members-only club opens lots of doors and ensures an experience of a lifetime with no extra effort."
Lefkowitz announced the Vegas.CLUB partnership during a keynote presentation at the NamesCon conference currently underway at The Tropicana Las Vegas. The RightOfTheDot consultancy also assisted in putting together the deal.
"We're incredibly excited and privileged to partner with Howard on Vegas.CLUB and participate in its success, because his track record in travel, tourism and entertainment is unmatched, and quite frankly nobody knows the city and its assets better than he does," said Colin Campbell, president and CEO of .CLUB Domains. "Vegas.CLUB will be geared to those people who want to really take advantage of the city and everything it has to offer and will truly be a great showpiece of how the right domain can add tremendous marketing value."
.CLUB Domains set records in 2014 for the highest new domain name sales to date, and recently sold Coffee.Club in November, also for $100,000. .CLUB is responsible for 60 percent of Sedo's 2014 top ten for new domain aftermarket sales and is the #1 selling new top-level domain (gTLD) on the Internet today, having sold more than 160,000 new web addresses since its launch in May 2014.