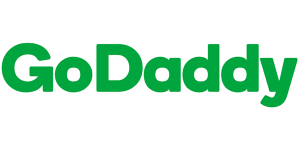 I don't know why GoDaddy can't do a single thing right unless its customers complain for getting screwed.
There have been years and years of complaints since 2012 on this blog while I have been writing about Godaddy domain name auctions getting renewed after the auctions are over and paid for while GoDaddy was making no changes:
October 24, 2012: "Your Auction Has Ended": Will GoDaddy give me back my time and money?
December 29, 2014: 13 Ways To Make Go Daddy Auctions Better
November 2, 2016: What the F*CK is wrong with GoDaddy?
February 4, 2017: Selling domain names on GoDaddy is NOT easy!
May 3, 2017: GoDaddy allows jokester to appraise/auction his domain name year after year and then renew!
July 12, 2017: Proof that people use GoDaddy expired domain auctions as an appraisal and bait tool
Until November 21, 2017 and this: GoDaddy domain name auctions: a disservice to the domain name industry
GoDaddy finally fixed the problem with domains in auctions getting renewed after the auction was over and paid. They fixed it in late 2017. But they only fixed it for domains that are registered on GoDaddy registrars.
November 21, 2017: You can now renew your GoDaddy domains up to only 30 days after expiry
December 14, 2017: GoDaddy expired domain name auctions now guarantee delivery but you still have to wait 7 days
But the never ending GoDaddy auction problems continue…
Around the same time Tucows moved expired domain names back to GoDaddy Auctions. So we started having the same old problems with Tucows domains on GoDaddy auctions. Tucows domains can still be renewed after the auction is over and paid.
So on March 26, 2019 after I had won a domain name auction at Godaddy for a domain registered on Tucows and had paid it, the payment was refunded:
GoDaddy domain auctions: The problems never end
(Needless to say that I never receive an email that an auction is refunded. I either notice a refunded order in my GoDaddy account or notice the refund on my bank statement. Let's see how many years it takes GoDaddy to fix this simple thing.)
And the mess continues with Enom domains…
Finally on April 8, 2019 Enom decided to switch their expired auctions from Namejet to GoDaddy.
I have since won 3 auctions for Enom domains that have later been refunded.
Yes, GoDaddy is totally incapable of doing of single thing right. Maybe we need to complain for another 5 years before they fix this.
After I complained about the Tucows names they said that each registrar has their own expiry rules, blah blah blah.
So how was Namejet auctioning Enom domains with no problems FOR YEARS???
How were Tucows domains being auctioned on other platforms without any problems FOR YEARS???
I will tell you how. The other platforms did their fucking jobs and adjusted their platform to each registrar. GoDaddy just applies their own expiry rules to all domains on its expired auctions.
A simple 3 or 5 day adjustment to partner registrar domains would fix this. But noooooooo, GoDaddy will take years to write 10 lines of damn code while we keep wasting our time AND money!
Today I made a bid and then realized that the domain is registered at Enom AND it is in PENDING TRANSFER status!!! Damn you GoDaddy!!!
I am still the highest bidder as I am writing this post. Hope someone outbids me and they have to deal with stupid GoDaddy refunds. Hope they get angry too!
These GoDaddy auction refunds cost me about $15+ in currency exchange fees each. Where do I send the invoice, GoDaddy?
(If anyone from GoDaddy wants to come in here and start writing cheap excuses please save it. I don't want to hear it.)