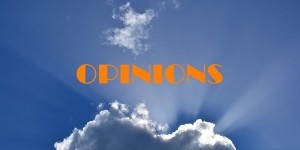 I see some domain names sell for high prices everyday. I mean domains that I don't see much value into.
Most of the times if you make a Google search then you will probably find some data that will bring some sense into these sales.
Of course I will see a lot of underpriced domains so it might just be that people have different valuation methods, different background, different needs and motivation and at the end of the day different taste!
Today Namebio reported that the domain Thiink.com was sold for $50,000 at DigitalStrategies.Marketing.
I had never heard of this website before but I visited it today and found that it is owned by Kathy Nielsen. Kathy does domain name consulting and previously worked for Sedo and the .Green registry.
So this sale I don't really get of Thiink.com. I understand how a seller can have a firm price and a motivated buyer can come along. But I don't see much value in this name that doesn't even pass the radio test.
Thiink.com was registered in 2004 and I see that the .net, .org, .biz and .us domains were registered in 2018.
I see that there are a couple of companies using "thiink" domain names around the globe like thiink.com.au, thiink.co.za and thiink.in.
The domain is behind whois and the domain is not resolving yet at the purchase was probably completed on the 12th of May.
So I am sure that the seller got a great deal. Not sure about the buyer…