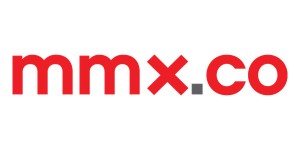 Minds + Machines Group Limited (AIM: MMX) announced Final Results for the year ended 31 December 2018.
It seems that 2018 was not really a good year for MMX as the acquisition of ICM for $30.6m has boosted all numbers.

For example the report says that group revenue is up 5% but ICM had $7.27 million revenue in 2017. So even if the acquisition was completed on June 30th, 2018 then I would expect a much higher revenue for the MMX group in 2018. It seems that revenue from China has dropped quite a bit. MMX revenue from China was reduced to 29% of all revenue in 2018. (it was 53% in 2017)
2018 Financial Highlights:
Group revenue up 5% to $15.1m (2017: $14.3m) net of the impact of reversing $586k of revenues recognized in prior periods

Cash collections on normal operations (i.e. net of contested domain resolution revenue/other income) up 30% to $16.1m (2017: $12.3m)

Renewal revenue up 97% to $9.4m (2017: $4.8m) representing 62% of Group revenue (2017: 34%)

Core milestone achieved of renewal revenue surpassing Cost of Sales and Fixed Overheads for the first time – Cost of Sales and Fixed Overheads contained at $3.5m and $5.5m respectively (2017: $3.4m and $5.3m) in spite of the expansion of the business

Regional split of revenues improved, the US sales team contribution increased to 57% of Group revenue (2017: 32%), China reduced to 29% (2017: 53%), with Europe remaining broadly flat at 14% (2017: 15%)

Exposure to one-off income from brokered premium sales reduced to under 15%  (2017: 38%)

Provisions of $13.4m made including a bad debt provision of $2.1m, onerous contract provision of $7.2m and impairment of the underlying asset of $4.1m, leading to an overall accounting loss of $12.6m
2018 Operational Highlights:
Acquisition of ICM for $30.6m

Domains under management grown 37% to over 1.81m (2017: 1.32m)

.luxe launched to provide a common naming approach across multiple leading blockchains and the World Wide Web, Ethereum being the first partner
Post Period Highlights
Q1 sales 246% ahead of same period last year with c. $500k of .law sales achieved in China

.cpa and .gay contention sets resolved

London & Capital loan facility retired in full ahead of schedule

$510k of long-standing receivables collected

Development partners for the integration of .luxe into the Bitcoin and EOS blockchains selected

Bryan Disher, CPA, CA, appointed as independent non-executive director
Toby Hall, CEO of MMX, commented:
"2018 has been a transformative year, the ICM acquisition accelerating our ability to mature into a business where growing, highly predictable, recurring revenues now account for the majority of our income and underpin the business's forward momentum in place of the one-off revenues that historically enabled the Group to fast-track its way to maiden operating profits over the prior 24 months."
"In addition to driving growth from our significant library of TLDs in the year, we  also launched our first R&D Innovation project, .luxe, in November and are greatly encouraged by the progress it continues to make and the strategic relationships it is allowing us to develop.
"As indicated in the Interims, the year has also been used to tackle certain historic contracts so that a clearer picture of the Company's ongoing progress can be presented in future periods. Consequently, the strong underlying performance of the business and cash collections in 2018 have been tempered by the provisions and restructuring costs affecting the reported profitability. Notwithstanding that, we have a robust operating platform and methodology which will enable us to continue successfully monetizing our portfolio, the business now being well positioned for future growth."  
Commenting on current trading and outlook he added:
"2019 has started exceptionally well, Q1 sales significantly ahead of the same period last year resulting from a combination of the first time contribution from ICM, healthy trading in China and steady growth in sales from the European and US teams. We likewise look forward to the benefits of certain underlying contract renegotiations beginning to feed through into the business in H2 and the subsequent period; the business is now well positioned for ongoing growth."
Minds + Machines Group Limited (AIM: MMX) also announced the appointment of Bryan Disher as a Non-Executive Director of the Company and Chairman elect of the Audit Committee with immediate effect.
Mr Disher trained as a Chartered Accountant in Canada and enjoyed a successful career spanning over 37 years at PricewaterhouseCoopers (PwC), which he joined in 1978 and where he was appointed as a Partner in 1991. He held a number of senior positions in PwC Canada where he was Chair of the Partnership Board, and Chair of each of the Finance Committee, Governance Committee and Admissions Committee of the Board. He was also Managing Partner of PwC's Ottawa office (2001 – 2008) and Ottawa Audit and Assurance Leader (1995 – 2001). His final role at PwC was Managing Partner of its Ukrainian practice between 2012 and 2015.
Subsequently Mr. Disher has held a number of senior non-executive positions as an independent director and chair of the Board at Rubicon Organics Inc. (CSE: ROMJ), which recently listed in Canada. He also holds senior independent director positions, including Audit Committee Chair, at Lexington BioSciences Inc. (CSE: LNB) and Balmoral Resources Ltd. (TSX: BAR).
Toby Hall, CEO of MMX, commented:
"As today's final results illustrate, 2018 has been a transformational year for MMX in terms of registration growth and revenue composition, registrations up 37%, and renewal revenues nearly doubling to $9.4m now representing 62% of Group revenue."
 "Moving forward, with an increasing emphasis on innovation, it is important that we have the right corporate governance structures in place to support our future development. Bryan will bring a fresh independent perspective and firm guidance to the Board having enjoyed an outstanding career at PwC. I would like to take this opportunity, on behalf of the Board, to welcome Bryan to the Company and look forward to working with him on the continuing success of MMX."