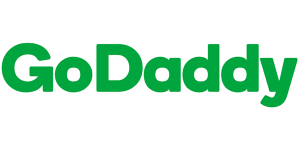 GoDaddy Inc. (NYSE: GDDY) today reported financial results for the fourth quarter and year ended December 31, 2018.
"Entrepreneurism is a way of life for hundreds of millions of people around the world. At GoDaddy we have made strong advances in the tools and experience we offer, enabling us to serve everyday entrepreneurs at all points in their journey while they dream, create, grow, and manage their ideas," said GoDaddy CEO Scott Wagner.
Consolidated Fourth Quarter Financial Highlights
Total revenue of $695.8 million, up 15.5% year over year, or 16.0% on a constant currency basis.
Total bookings of $732.4 million, up 11.3% year over year, or 12.5% on a constant currency basis.
Net cash provided by operating activities of $128.5 million, up 23.2% year over year.
Unlevered free cash flow of $126.8 million, up 16.1% year over year.
Customers of 18.5 million at December 31, 2018, up 6.8% year over year.
Average revenue per user (ARPU) of $148, up 6.6% year over year.
Domains revenue of $314.3 million, up 11.6% year over year.
Hosting and Presence revenue of $270.0 million, up 18.0% year over year.
Business Applications revenue of $111.5 million, up 21.5% year over year.
International revenue of $240.3 million, up 15.9% year over year.
Operating Highlights
GoCentral, GoDaddy's website builder, had a year of strong feature expansion, evolving from an easy-to-use website builder to a syndication platform managing customers' presence across the social, reputation and e-commerce landscape.
GoCentral saw robust subscription growth in 2018, driven by improvements in conversion, retention and awareness. Engagement with features such as appointments, online store, and integrations with third-party platforms rose dramatically throughout 2018.
GoDaddy became the largest global host of paid WordPress instances and continues to invest in making WordPress simple, secure, and accessible to entrepreneurs and Web Pros alike.
GoDaddy continues to invest in the WordPress ecosystem through its products and contributions to the open source WordPress framework.
GoDaddy launched a partnership with Open-Xchange for a new branded email offering focused on emerging markets, complementing its partnership with Microsoft O365 in mature markets.
Improvements in conversational marketing continue to drive new and expanding campaigns to reach existing customers, enabling GoDaddy to better identify and serve the need states in its customer base.
GoDaddy announced Fara Howard as Chief Marketing Officer. Ms. Howard will lead all aspects of marketing strategy and execution, including brand and performance marketing, community engagement, and customer lifecycle management.
Balance Sheet
At December 31, 2018, total cash and cash equivalents and short-term investments were $951.3 million, total debt was $2,457.3 million and net debt was $1,506.0 million.