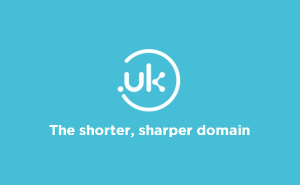 .UK domain registrants with a third-level domain (.co.uk, .org.uk, .me.uk, .net.uk, .plc.uk or .ltd.uk) are reminded that they have less than three months left to secure the shorter second level (.uk) equivalent, before it is made available to the public.
The deadline closes at 05:00 BST (UTC+1) on the 25th June, the end of a five year 'Right of Registration' period set aside by Nominet in June 2014 to allow third-level domain registrants ample time to consider whether they would like to register their second-level equivalent.
Those with .co.uk registrations before midnight on 28 October 2013 were given five years to decide whether to register the corresponding .uk ending as well as, or instead of, their existing registration. If a .co.uk was not registered at that time, rights would have passed to the .org.uk then the me.uk domain. Registrants can check if they have rights here.
After the deadline closes, all previously reserved but unregistered domains will become generally available in July.
Of the original 10 million domains who had their rights reserved in June 2014, there are now 3.2 million domains that have not registered the corresponding shorter .uk equivalent. Over 2 million .uk domains have been registered. The other 4.8 million domains expired and dropped some time after 28 October 2013. Re-registered domains don't get the same protection until June.
Nominet and its registrars have been in touch with registrants over the course of the five year Right of Registration period, through direct contact, webinars, regular promotion and registrar initiatives.
To remind rights holders of the deadline, an advertising campaign is planned for May.
Commenting on the Right of Registration entering its final three months, Eleanor Bradley, COO, Nominet, said: "We have given registrants a long period of time to consider their options. As the deadline approaches, an advertising campaign will remind rights holders that time is running out. For some companies, they will really want to secure the shorter domain, for their own use, now or in the future, or to guarantee nobody else can use it. They need to take action quickly to avoid missing out. Others are happy with the domain they have, and don't want to register or use another. It's important to stress to those people that the existing domain will continue as normal, and no action is required.'
It is a feature of the global domain name system that the same set of characters before the dot – known as the 'string' – can appear in names with different suffixes. So for example, ilovedomains.co.uk, ilovedomains.org.uk, and ilovedomains.com might all be registered to different people.
Ellie Bradley said; "In the vast majority of cases, very similar domains co-exist with no problems.  But for the rare cases where someone is abusing their domain or using it for illegitimate purposes, we have safeguards in place so action can be taken swiftly."
For those who are unsure of whether this applies to them, or how it all works, this short FAQ is helpful.
How can I check if I have a reserved domain?
You can check your rights to a shorter .uk domain by visiting our online checker or you can contact your registrar. Further support is available from our customer support team on +44 (0)1865 332244.
I qualify for rights and I'm interested. How do I register my second level domain?
You will need to register the .uk domain name yourself before 5am BST (UTC+1) on the 25th of June 2019. We suggest contacting your current registrar who will be able to help you with this.
What happens if I don't register the corresponding shorter .uk domain?
When your rights elapse on 25th June, the 'reserved' domain will be available for registration by someone else.
If I don't take up the corresponding .UK domain, what happens to my existing registration?
Your existing domain is unaffected and will continue as usual. Remember to continue to renew your registration each year.
I don't have any rights but there is a .uk domain currently reserved for someone else I would register if available. When will all the second level domains for which the right to register has NOT been taken up become available?
The second level domains will be made generally available from 1 July 2019. If you are interested in a particular domain, please contact your registrar who should be able to help. Some registrars offer a service to 'catch' rights or domains as they drop. If you are concerned that other people might also want to register the domain name you are interested in, and your registrar does not already offer this service, consider finding a registrar who does. They will usually provide this service on a 'no-win, no-fee' basis or refund fees, in whole or in part, if the name is not secured.
Why would I want a second level domain name?
Nominet expanded the namespace to offer new and shorter options for those seeking memorable domain names, in line with the changing use and appreciation of domain names. You may also wish to secure your second level domain name as a brand asset or for brand protection purposes.
I registered my .co.uk domain name in the last five years – do I have a right to register the .uk equivalent?
No. Only domains registered before 23:59hrs on 28 October 2013 acquired the rights to the equivalent .uk domain. If you are unsure, please check below. Of course, there's nothing to stop you registering the .uk domain name if it is available.
When exactly do the rights expire?
05:00 BST (UTC+1) on 25th June 2019.
Isn't it a problem that someone else can register a very similar domain?
It is a feature of the global domain name system that the same set of characters before the dot – known as the 'string' – can appear in names with different suffixes. So for example, ilovedomains.co.uk, ilovedomains.org.uk, ilovedomains.uk.co, or ilovedomains.com might all be registered to different people. It is generally not problematic, and safeguards are in place so action can be taken if domains are used for illegitimate purposes.
I'm worried about someone taking a similar domain and using it to exploit my business. What can I do?
Those who breach our terms and conditions, including our abuse policy, will lose their registration. If you have any subsequent issues with the way in which any domain is being used, you can lodge a complaint with Nominet's Dispute Resolution Service.
Have other country code top level domain (ccTLD) registries offered second level domain names?
Almost all country code domains allow registration at the second level. New Zealand and Japan are two examples of countries that, like .UK, previously didn't allow registrations at the second level, but have recently opened up this area of their namespace.
Further details on the Right of Registration period and the .uk domain can be found here.