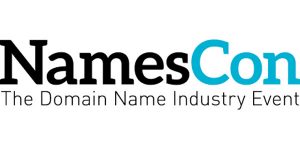 It was announced today in LasVegas that NamesCon will move to Austin, Texas next year.
The first NamesCon took place in Las Vegas in 2014 and stayed there for a total of 6 years. This year is the last event to be held in Las Vegas.
The 2020 event will be in Austin, Texas. The dates of the show are not yet known but I expect it to be around the same dates as always.
Austin is a small city (Population: 950,715) close to San Antonio and not very far from Houston and Dallas.

Here are a few details of the city of Austin from Wikipedia:
"Austin is the state capital of Texas, an inland city bordering the Hill Country region. Home to the University of Texas flagship campus, Austin is known for its eclectic live-music scene centered around country, blues and rock. Its many parks and lakes are popular for hiking, biking, swimming and boating. South of the city, Formula One's Circuit of the Americas raceway has hosted the United States Grand Prix."