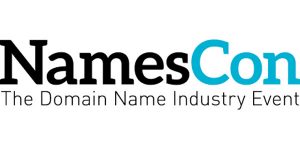 The NamesCon 2019 domain name auction is switching to GoDaddy as its auction platform.
It makes sense that the GoDaddy auction platform is replacing Namejet as GoDaddy is the owner of NamesCon.
Auction submissions are now OPEN for the NamesCon / RightOfTheDot live and online auctions January 28 – February 7, 2019.
The live/online auction is scheduled to start on Monday January 28 in Las Vegas at 4.15 pm local time. The live auction will end at 7 pm PST.
Pre-bidding will start in November 2018, with post-auction extended bidding running through February 7, 2019. Pre and Post Bidding will be available through GoDaddy.com. (Auction link not available at this time.)
(The RightOfTheDot is a bit confusing with different dates for the auction close and a few other inconsistencies so please do check back for exact dates and times. The Namejet logo needs to be replaced as well.)
Now all that is missing is a more objective selection of the domain names that are going into the auction.
Commission Fees (ROTD may at lower its commission to consummate a sale at approved net to seller):
25% of the final selling price on auction Domain submission; or
20% of agreed sale price if sold through private brokerage only.
Key Terms Highlights for the NamesCon 2019 Auction:
· For the ROTD Auction at NamesCon 2019 you understand and acknowledge that ROTD is unable to auction domains designated as premium priced renewal domains by the applicable registry or otherwise subject to premium renewals. Even if a Domain is not designated as premium, Sellers may not list domains with transfer/renewal costs over seventy five Dollars USD ($75.00);
· You understand and agree that all domains sold in conjunction with the ROTD Auction at NamesCon 2019 are to be provisioned to their respective Buyers at GoDaddy.com. As such, once a Domain is paid you are required to transfer the Domain to your account at GoDadd.com, whereby you are responsible for the related transfer fee, although discounted transfer fee pricing may be available. Please note that you are responsible for the transfer of the Domain and the transfer fee, regardless of how much time is left on the current registration period; &
· Sellers are typically paid within thirty (30) days from the date an Auction is paid by the Buyer and the Domain is delivered to the Buyer.
UPDATE: The Namescon domain auction will use Namejet after all
https://onlinedomain.com/2018/12/03/domain-name-news/the-namescon-domain-auction-will-use-namejet-after-all/