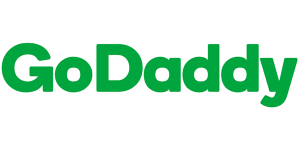 GoDaddy Inc. (NYSE: GDDY) reported financial results for the third quarter ended September 30, 2018.
Total revenue of $679.5 million, up 16.7% year over year.
Total bookings of $741.8 million, up 11.0% year over year.
Net cash provided by operating activities of $154.0 million, up 17.2% year over year.
Unlevered free cash flow of $175.6 million, up 28.0% year over year.
Customers of 18.3 million as of September 30, 2018, up 6.7% year over year.
Average revenue per user (ARPU) of $145, up 8.6% year over year.
Domains revenue of $309.5 million, up 14.0% year over year.
Hosting and Presence revenue of $263.2 million, up 16.5% year over year.
Business Applications revenue of $106.8 million, up 25.9% year over year.
International revenue of $236.0 million, up 19.1% year over year.
Operating Highlights
GoCentral, GoDaddy's website builder, continues to gain traction, with increasing mobile use, free-to-paid conversion rates, improving retention rates and rising Net Promoter Scores.
GoDaddy launched marketplace syndication in GoCentral for channel management across various e-commerce marketplaces, allowing customers to showcase their products for sale on multiple platforms from a single GoCentral dashboard.
Yelp became a GoCentral integrated partner, making it simpler for small businesses to create their business profile and claim their business listing.
GoDaddy completed the acquisition of Main Street Hub, furthering the mission of bringing assisted branding and social media engagement to small businesses.
Ayesha Curry, one of the most successful food entrepreneurs in the world, became a spokesperson for GoDaddy to inspire entrepreneurs, makers and independent do-ers to turn their ideas into reality online.
Continuing its pursuit of diversity and pay equality, GoDaddy announced the results of its employee diversity study. The results show pay parity for women and men across GoDaddy for the fourth straight year, as well as an increased percentage of women in both our total workforce and in our senior leadership.
GoDaddy completed a secondary offering of 10.4 million shares of its Class A common stock sold by certain of its stockholders at $75.75 per share in August 2018, increasing the publicly available float.
"GoDaddy is in an environment where it's never been more important to take an idea, get it online and, through an integrated toolset and experience, enable that idea to grow and thrive," said GoDaddy CEO Scott Wagner. "Our third quarter results reflect consistent financial and operational execution against this strategy as we continue to launch new products and services for a robust online presence."
Consolidated Third Quarter Financial Highlights(1)

Three Months Ended
September 30,

Nine Months Ended
September 30,

2018

2017

Change

2018

2017

Change

(in millions, except customers in thousands and ARPU)

GAAP Results

Revenue

$

679.5

$

582.2

16.7

%

$

1,964.3

$

1,629.7

20.5

%

Net cash provided by operating activities

$

154.0

$

131.4

17.2

%

$

431.3

$

371.3

16.2

%

Non-GAAP Results

Unlevered free cash flow

$

175.6

$

137.2

28.0

%

$

492.7

$

386.3

27.5

%

Operating Metrics

Total bookings

$

741.8

$

668.0

11.0

%

$

2,279.1

$

1,960.3

16.3

%

Total customers at period end

18,267

17,123

6.7

%

18,267

17,123

6.7

%

ARPU(2)

$

145

$

134

8.6

%

$

145

$

134

8.6

%
_________________________________

(1)

See reconciliation tables for a detailed listing of certain items included in our condensed consolidated statements of operations.

(2)

2017 ARPU was muted by the impact of the acquisition of HEG as our trailing twelve month revenue for the period included only six months of HEG's results for this annual measure as well as purchase price accounting adjustments.
Balance Sheet
At September 30, 2018, total cash, cash equivalents and short-term investments were $852.2 million, total debt was $2,463.6 million and net debt was $1,611.4 million.