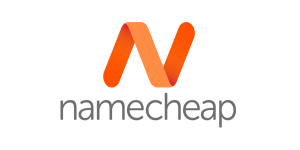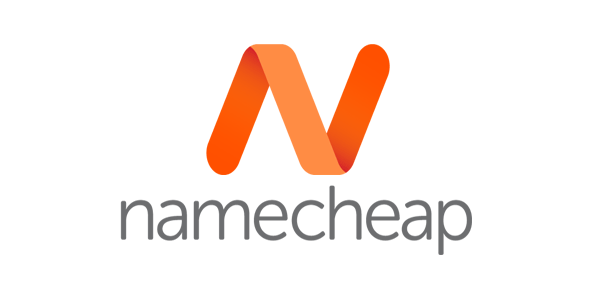 Namecheap shared some domain insights for 2018 so far including which TLDs are the most popular, how they are changing, and what that means for the future of domain name registrations.
They also shared some statistics from the past 10 years.
Here are some of the most important domain name trends using Namecheap data from January  2018 to June 2018 and also from the past decade (2008 – 2018):
Top Ten Most Popular Domains of H1 2018
Namecheap still sees .net, .info, and .org performing incredibly well, with .com untouchable at the top of the list.
.com
.info
.club
.org
.site
.net
.online
.website
.space
.app
Top Ten Most Popular Domains of The Decade (2008 – 2018)
.com
.info
.net
.org
.club
.us
.co
.pw
.co.uk
.online
Top Ten Country Code TLDs
The top country code TLD is, perhaps unsurprisingly, .us. With a huge amount of businesses and individuals wanting the association with the United States in their TLD, it's always at the top of the list.
The versatility of .co, and its similarity to .com, sees it coming second on the list. Similarly, other TLDs, like .io and .ai, benefit from their ability to be applied to the tech industry.
.us
.co
.pw
.io
.me
.co.uk
.ca
.de
.cc
.ai
Top 5 New TLDs
online
site
tech
top
space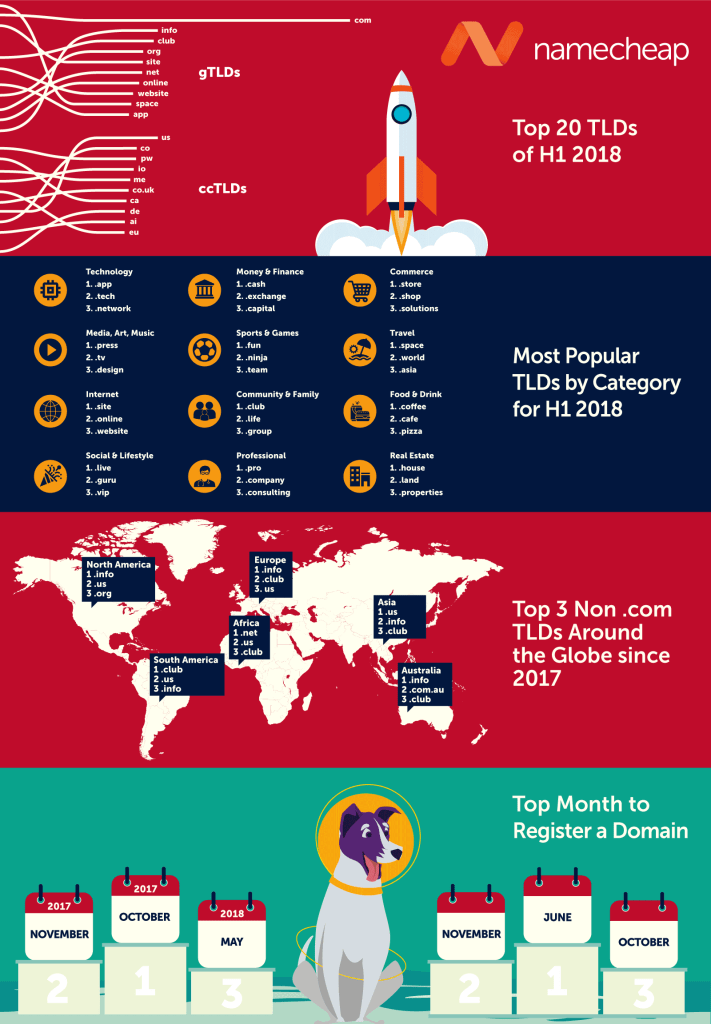 Download here the full Namecheap report to get a more insights of all TLDs.