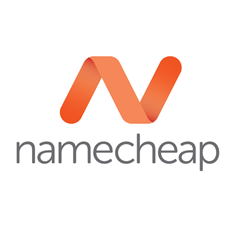 Namecheap announced that MoveYourDomainDay will happen again on January 27, 2015.
On that day, you can transfer your .com/.net/.org/.biz/.info for only $3.98 (plus applicable ICANN fees) with coupon code NC15MYDD, and you get an additional year on your domain name when you transfer.
Shared hosting plans (Value, Professional, Ultimate) will all be 50% off with coupon code MYDDHOST15. This means that the Value Hosting plan is $4.94 for the first year.
For every domain transferred or hosting plan purchased, up to 10,000, Namecheap will donate $0.50 to the Electronic Frontier Foundation. The donation amount goes up to $1.00 per domain/hosting plan if they exceed 10,000 domains. And if they exceed 20,000 domains transferred/hosting plans purchased, Namecheap will donate $1.50 for each transaction.
MoveYourDomainDay began on December 29th, 2011, when Namecheap and Reddit users teamed up to spark a mass exodus from registrars and hosting companies that were pro-SOPA. Every year since then, Namecheap has hosted an annual MoveYourDomainDay, raising funds for the Electronic Frontier Foundation.
During the previous years of MYDD, Namecheap has raised a total of $239,138 for the EFF.
"Since 2011, Namecheap's MoveYourDomainDay campaign has helped support the EFF's efforts in fighting for a free and open internet. We are thrilled to see that this campaign is continuing in 2015, and we are grateful for Namecheap's ongoing support.", said Richard Esguerra, EFF Development Director.
The Electronic Frontier Foundation is the leading non-profit organization defending civil liberties in the digital world. Founded in 1990, they fight for online privacy rights, internet freedom, and anti-censorship. Visit them at www.eff.org.